Veteran Member
Join Date: Aug 2007
Location: Front Range
Posts: 11,237
Mentioned: 5 Post(s)
Tagged: 0 Thread(s)
Quoted: 66 Post(s)
Most avalanche forecasters travel alone in the field when they are taking observations. It is not unusual. It is unusual for them to be in a spot where they are exposed to serious consequence. The final report should more light on this.
Sent from
Verticalsports.com Free App
Veteran Member
Join Date: Apr 2008
Location: SLC, UT
Posts: 1,402
Mentioned: 0 Post(s)
Tagged: 0 Thread(s)
Quoted: 0 Post(s)
Quote:
Saw this earlier, RIP Craig.
Kessler seems to claim at least one victim a year. I don't know much about Kessler Peak, but it must be a pretty gnarly area.
Been off of the forum for awhile. Super sad about Craig. Ran into him a few weeks ago I guess I should say he blew by me a few weeks ago on the skin track.
Kessler is my favorite mountain in the snatch. It is just straight gnar. Best run of the year for me was down the East Couloir. Here are a few photos from Kessler showing how amazing it is.
From a solo tour on the area I assume he was heading to check on, Gods Lawnmower. The area that popped on him always has crept me out. When I heard he slid on the up track I knew it was on the convex rollers. I always try and kick it back into the woods as the skin track generally goes out into the open. Not MMQB here by there way.
Here is from the run down the East Couloir. Every turn was choking on snow I had to throw the avalung in just to breathe.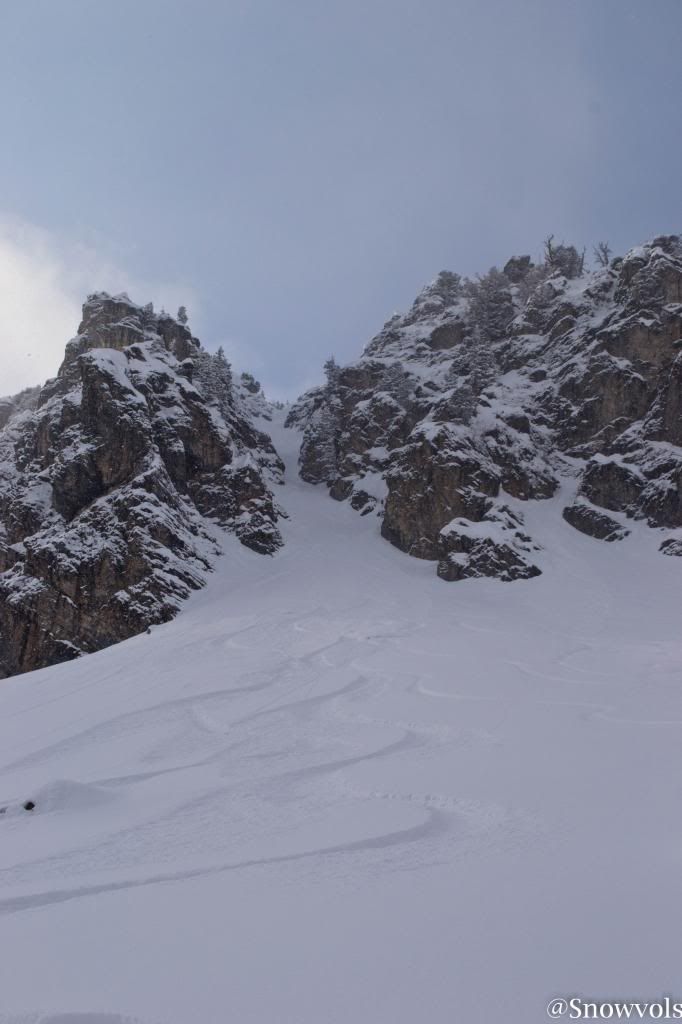 ---
The journey of me becoming an Ironman and earning the M-dot tattoo
To view links or images in signatures your post count must be 10 or greater. You currently have 0 posts.