Veteran Member
Join Date: Apr 2008
Location: SLC, UT
Posts: 1,402
Mentioned: 0 Post(s)
Tagged: 0 Thread(s)
Quoted: 0 Post(s)
Full Moon Tour 4/7/2012
---
Alright I know it wasn't a true full moon, but 99% is close enough right? I learned a couple things on this outing. I need better/more lenses, anyone care to donate? Also I need a remote for my camera. It is a PITA to take 30 second exposure without it. I took a lot of photos, but most were blurry.
Skinned up LCC and found some super fun terrain. I had never toured the South side of the road, and there is tons of fun terrain on that side. We hung out on the ridge for about 30 minutes without the moon up. We didn't see the moon until about 11 PM.
The view of Salt Lake. IT was rather hazy looking into Salt Lake last night.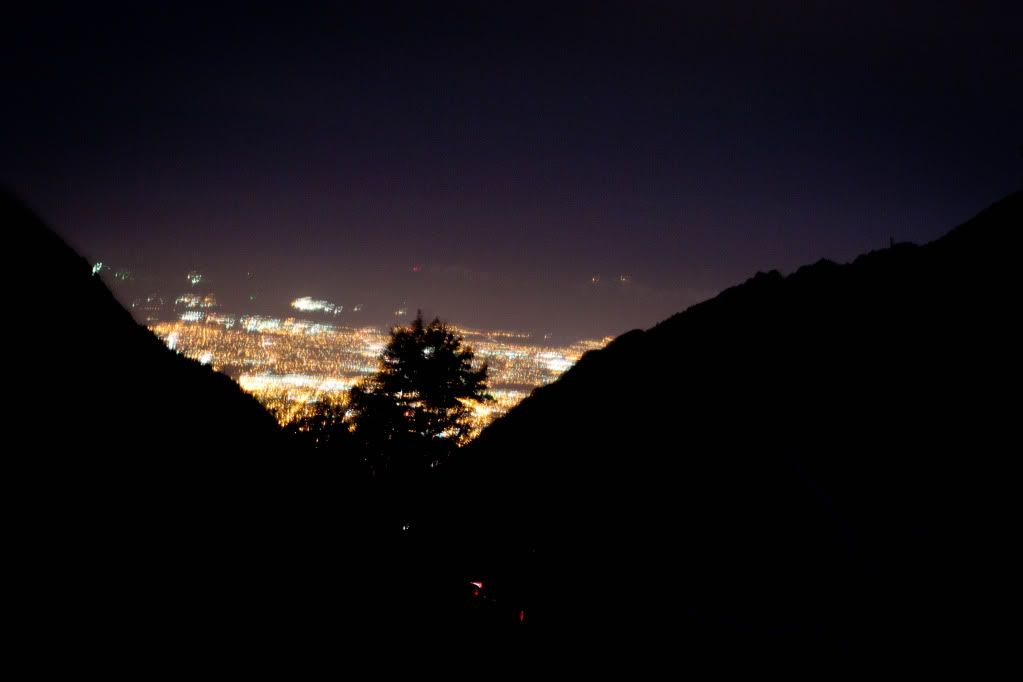 One with a shaky moon, but I thought it still turned out kind of cool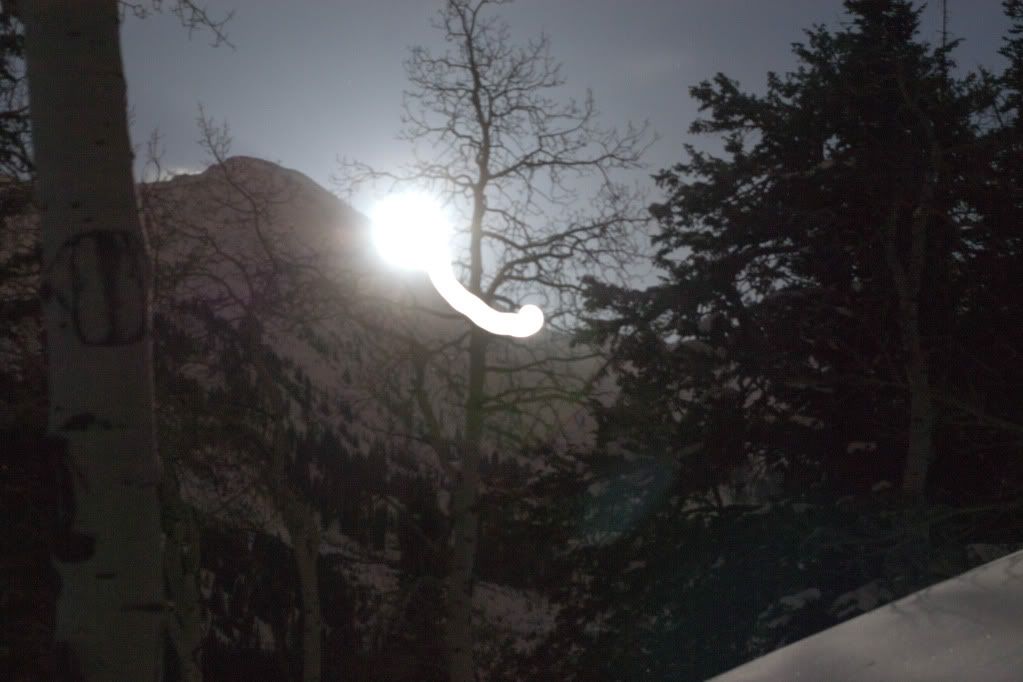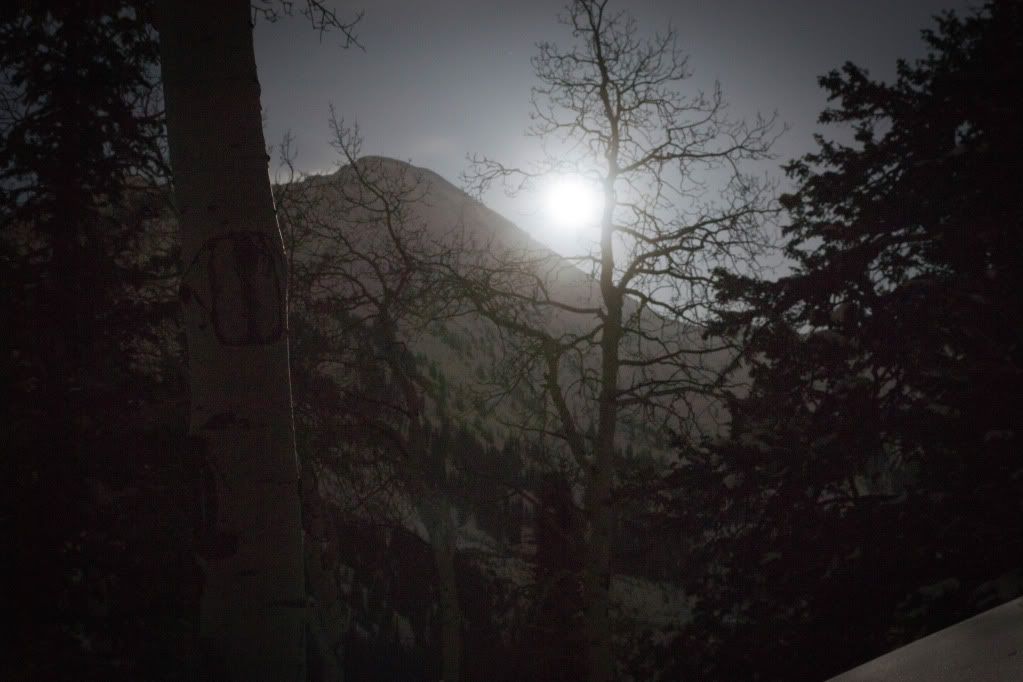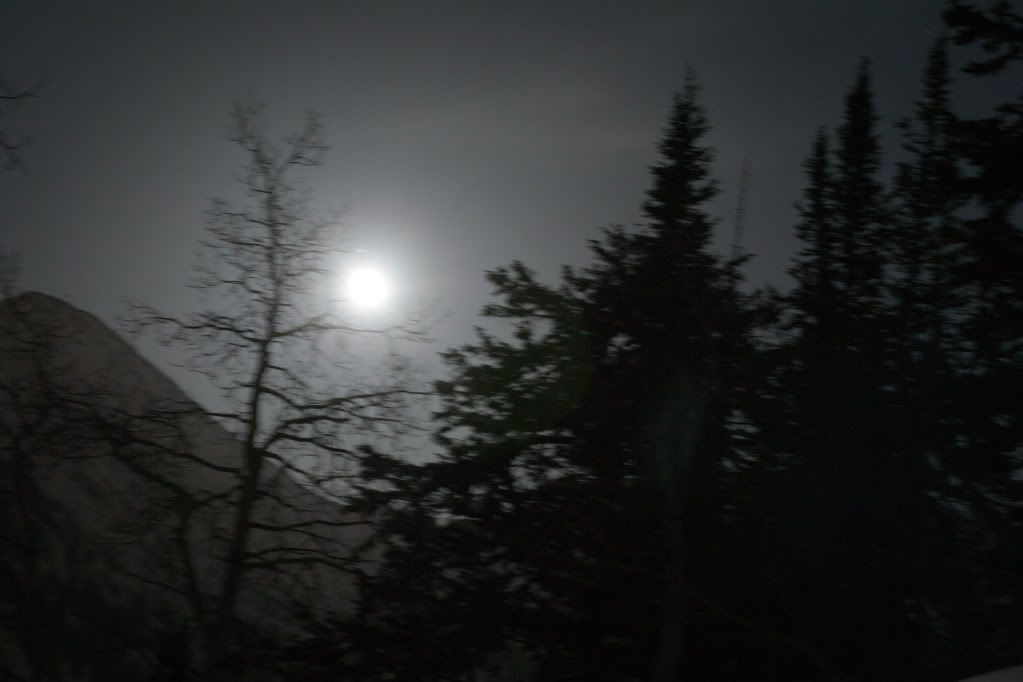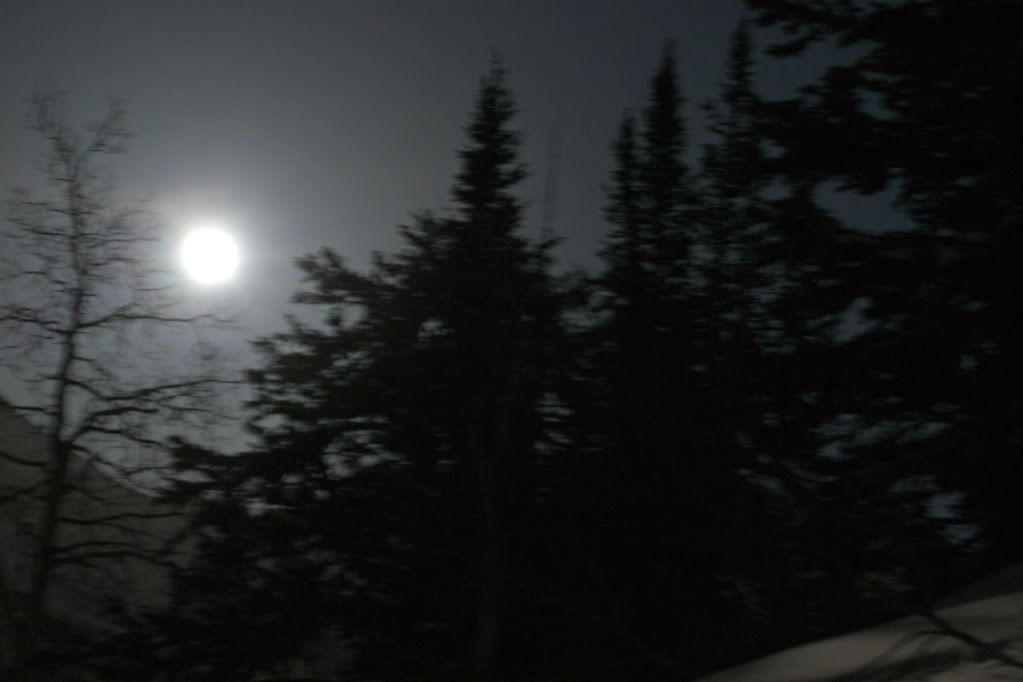 Sorry there is no riding shots or anything like that. It was an icy bitch riding back down. North facing stuff still have really good snow, but it mostly was a nice sun crust on rather steep terrain. Not ideal for running 21 miles earlier in the day. My legs were shot to say the least at the end of the night.
---
The journey of me becoming an Ironman and earning the M-dot tattoo
To view links or images in signatures your post count must be 10 or greater. You currently have 0 posts.