Senior Member
Join Date: Feb 2011
Location: Ohio
Posts: 381
Mentioned: 0 Post(s)
Tagged: 0 Thread(s)
Quoted: 0 Post(s)
Love rides interchangeable parts
---
Gotta love rides interchangeable parts I don't know if I'll leave it but I was just bored and thought I'd try. Throw a little color into the all black capo lol.
2008 Ride Delta MVMNT: High back and toe cap. I really like this old toe cap. It's held up well and doesn't tear like the 3D thin grip. Highback is just a good style.
2012 Ride Capo: Chassi, ankle strap, and base (wedgie 2.5).
Even the ratchet swapped over easy.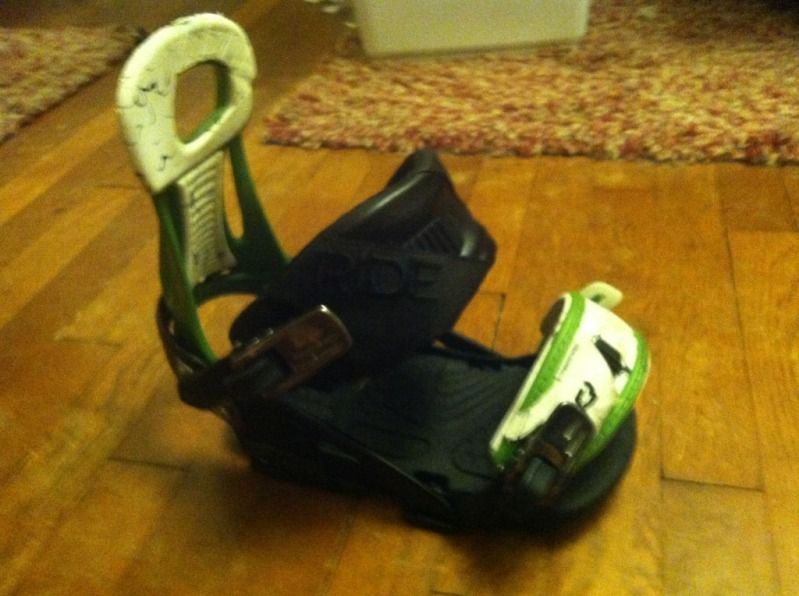 I wanted to call it the Capo MVMNT but its the Infinity chassi now, not the MVMNT chassi.
Also it matches my NS SL perfect now! Haha.
---

To view links or images in signatures your post count must be 10 or greater. You currently have 0 posts.

Academy Propaganda rev - Rome 390 Boss
New for 14-15
Yes the Basic - Now IPO