Senior Member
Join Date: Feb 2012
Posts: 140
Mentioned: 0 Post(s)
Tagged: 0 Thread(s)
Quoted: 0 Post(s)
Mounting 2012 Cartels
---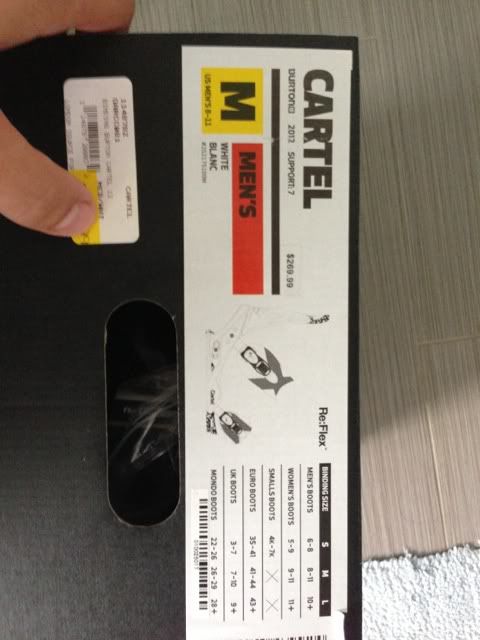 These are the bindings I have.
They come with these 3 types of discs for mounting.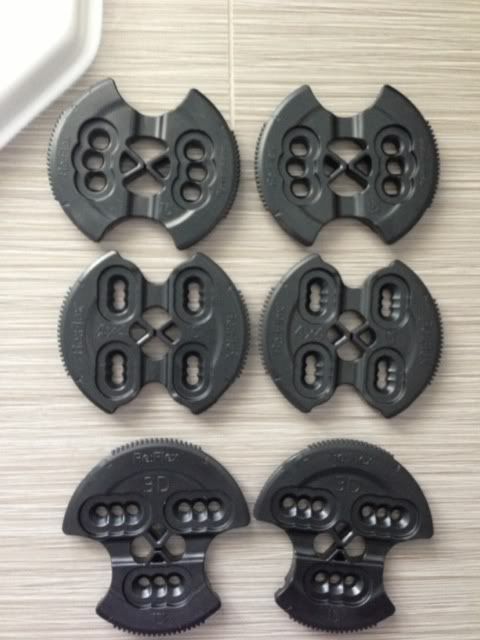 I have a K2 raygun board. Which disc do I use to mount these?
Senior Member
Join Date: Aug 2012
Location: Langley
Posts: 152
Mentioned: 0 Post(s)
Tagged: 0 Thread(s)
Quoted: 1 Post(s)
The middle set of discs......
Member
Join Date: Mar 2012
Location: New York
Posts: 61
Mentioned: 0 Post(s)
Tagged: 0 Thread(s)
Quoted: 0 Post(s)
I believe the board has a 4x2 mounting pattern? Then you use the middle two. I have those cartels with a 4x2 pattern and it's definitely those.
Veteran Member
Join Date: Mar 2009
Location: I can see Santa shoveling his driveway
Posts: 5,166
Mentioned: 29 Post(s)
Tagged: 1 Thread(s)
Quoted: 488 Post(s)
Then take them completely apart, every piece.

You need to fiddle with those things until you 100% know what everything does.

The three discs are just like a circle, square & a triangle block.

Only the square block will fit through the square hole, you should have been able to figure that out in under 30 seconds, that may sound a bit rude, it's not meant too.

It just tells me you need to figure out what everything does, if you have a problem out on the hill somewhere. YOU NEED to be able to figure it out.

Learning this shit while you sit on the couch, is far easier than on the side of a mountain, in a blizzard, whilst it's getting dark & starting to rain.

TT
---
If whatever doesn't kill you, only makes you stronger.

Then I am so close to immortality
-LIFETIME MEMBER-
Join Date: Sep 2012
Location: Wall, NJ and Stratton, VT
Posts: 198
Mentioned: 0 Post(s)
Tagged: 0 Thread(s)
Quoted: 0 Post(s)
I have the same binding mounted on a GNU Pickle! You wanna use the 4x4 disk.