Senior Member
Join Date: Jan 2009
Posts: 188
Mentioned: 0 Post(s)
Tagged: 0 Thread(s)
Quoted: 0 Post(s)
women's size chart Union Bindings
---
looking to get my girl a pair of Union Trilogy bindings.
they come in sizes s/m and m/l yet the union womens size chart only shows
sizes S and M.
Looking at the union men's chart, it also shows "US women's" sizes at
s/m and m/l.
she wears a size 7 boot. which chart do i go by?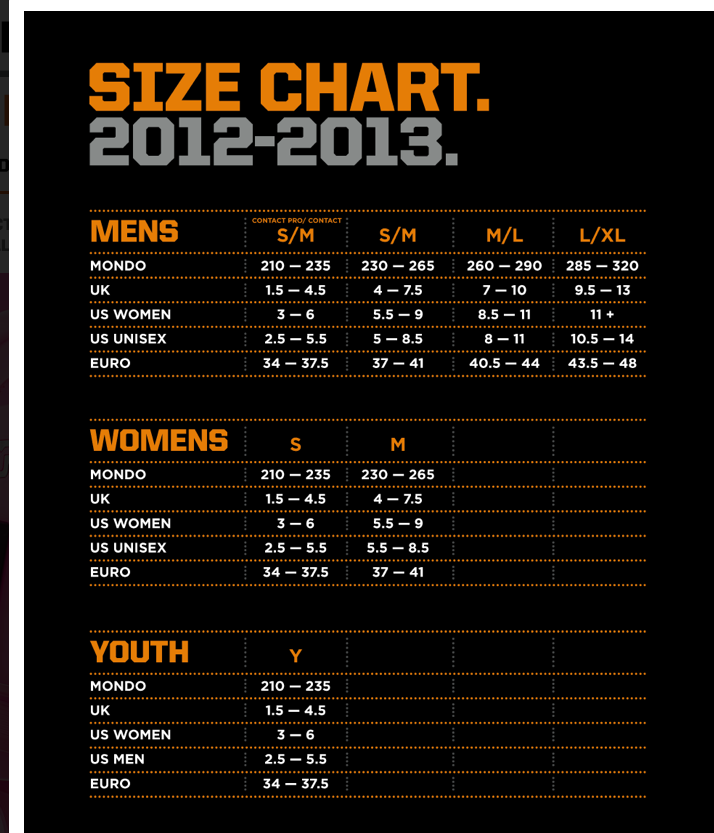 -LIFETIME MEMBER-
Join Date: Nov 2012
Location: SEATTLE, WA & COLICO, ITALY
Posts: 421
Mentioned: 2 Post(s)
Tagged: 0 Thread(s)
Quoted: 24 Post(s)
Put her in either a women's Medium, or a men's small/medium.

The Men's S/M is intended for pre-teen male shredders, but work great for girls who want a more stiff baseplate (in general).