I am not a pro boarder. In fact I am a very late fan of the sport. This is more a diary than anything else, although comments and suggestions are appreciated. I'm going to try to keep track of how I do (and what I do) from season to season; what works and what fails; and how I improve over time.
Not looking good...
Posted 10-13-2013 at 10:19 AM by
Donutz
---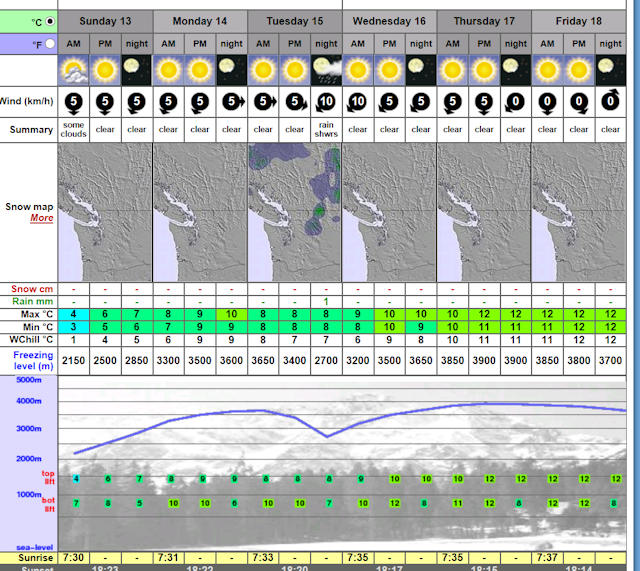 Sombitch. I checked my blog from previous years and there's nothing like this. Up around 4km right up to the 18th. Can it drop down low enough within 2 weeks to still get snow in October?
I know, I know. Stuff that happens in October is no predictor of how the season is going to go. But this is the part of the pre-season where I go all OCD, so might as well roll with it.
Comments
Posted 10-19-2013 at 12:05 PM by

Donutz

Posted 10-24-2013 at 07:22 PM by

Donutz
Trackbacks