Health and Benefits of Snowboarding
---
Snowboarding offers an excellent way to keep fit and healthy plus, it helps to reduce anxiety and can benefit your mental health. It is becoming increasingly popular winter sport with both men and women as they recognise that the sport as an ideal way to keep fit. Snowboarding makes you spend your hard-earned cash on riding as much as possible. Unlike some other sports, snowboarding requires a complete kit and serious training to start. Snowboarding is a physically demanding sport that could result in serious injury.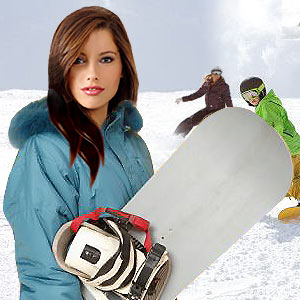 Snowboarding is a great aerobic exercise that offers an intense cardio workout and help burn calories. It is also a great way to lose weight and increase your endurance.
One key benefits of snowboarding is it helps develop the leg and arm muscles. It also works out all the major muscle groups in your body, like the ones in your feet and ankles. The muscles in your ankles and feet will help you steer the board, and your core muscles will get stronger as you see them for balance.
You can enjoy the health benefits of snowboarding especially for the proficient snowboarder. Newbie can receive a few lessons before heading out on the slopes and it's a good idea to wear a complete gear and protection.
As you can see with little outlay and by joining a snowboarding club you can soon be increasing your stamina and general health whilst learning the art of snowboarding.
Get your snowboarding equipment at a fraction of a price through our online sweepstake.
Win Snowboards! Sweeps & Games
Comments
Trackbacks