Guest
Posts: n/a
Mentioned: Post(s)
Tagged: Thread(s)
Quoted: Post(s)
What's up with my Darkstar binding setup?
---
Hey so I just bought a k2 darkstar with Burton cartel bindings. I have been boarding for about 5 years now and I would consider myself a fairly expert rider. I've gone through like 3 boards and the darkstar is my 4th. I have a problem though. I feel like I am catching more edges than I ever have. I feel like something is wrong with the binding position. Here is a picture.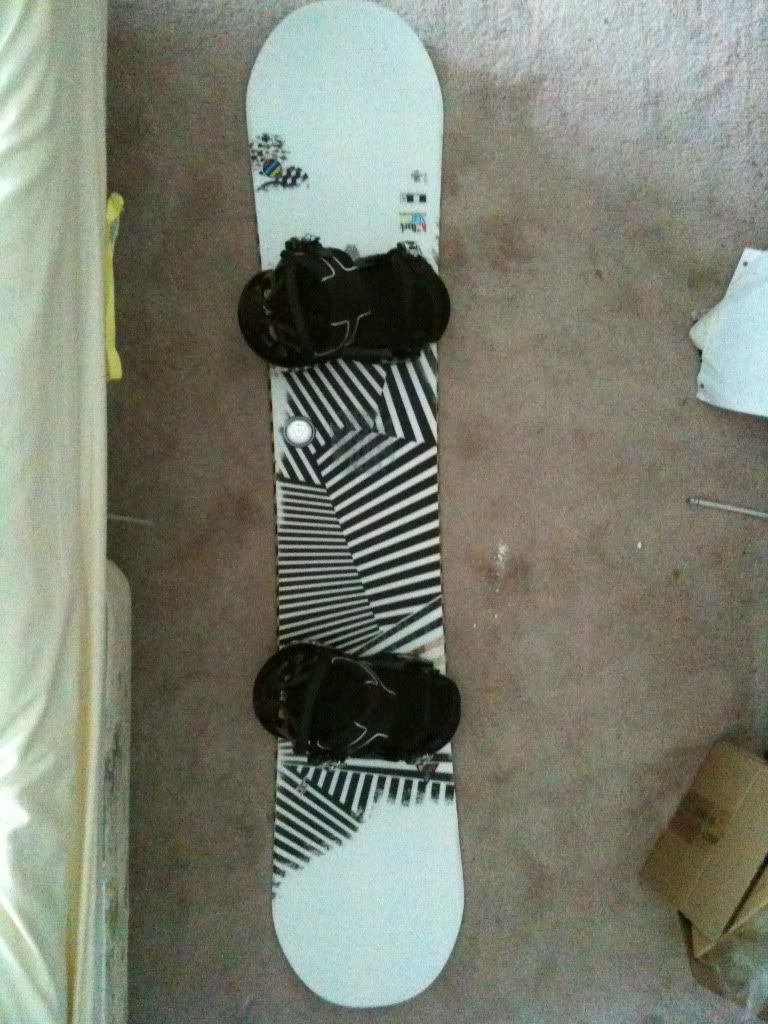 what would you say the binding position is one this? I don't usually care about the binding setup because I've never had a probelms with them but this placement seems to be messing me up. Does something look odd about this setup? Is this a really hard binding placement to ride? What is going on!
If this helps, I ride 80% park, 20% all mountain/groomers. Thanks
Guest
Posts: n/a
Mentioned: Post(s)
Tagged: Thread(s)
Quoted: Post(s)
Sorry I didn't mean to repost this I don't know why it did this. Delete please.