Veteran Member
Join Date: Mar 2010
Location: Carlsbad
Posts: 647
Mentioned: 0 Post(s)
Tagged: 0 Thread(s)
Quoted: 0 Post(s)
Should I get this Kemper Freestyle for my first board?
---
Just kidding on the title.
I'm at a thrift store today and I came across my first board and exact bindings. What are the fricking odds? I had mine in 1991.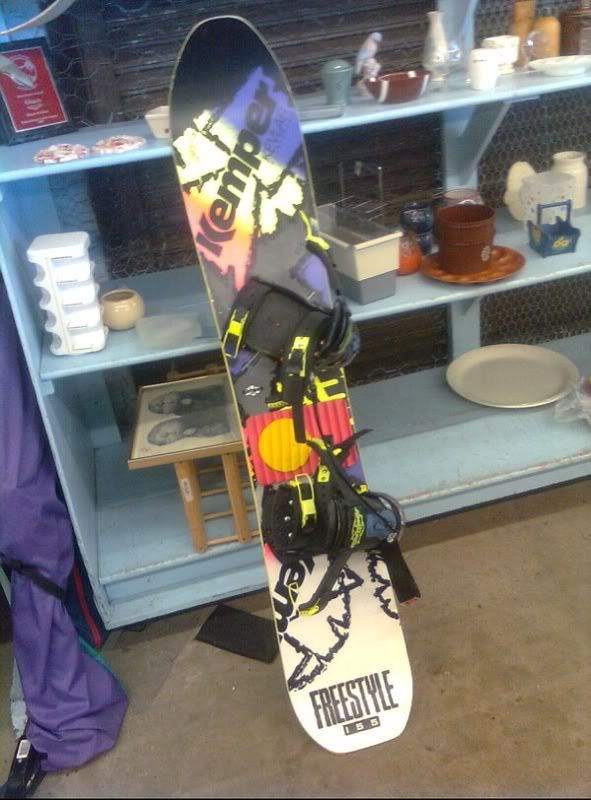 Too bad they wanted $65 or I would have put it on my wall.
Here's mine. I think my brother was writing to Santa to get him one too. Check out that stance! and why is my leash on the back foot? You think that is bad you should seen the boards I rented before this in the late 80's.
R.I.P. Sadie