Member
Join Date: Jan 2011
Location: Ontario
Posts: 94
Mentioned: 0 Post(s)
Tagged: 0 Thread(s)
Quoted: 0 Post(s)
Anyone Riding the 2011 Burton Meateaters road soda board
---
Hi
I have a chance to buy this board and the graphics are just cool,but I know they do nothing with how the board peforms
Maybe I can track Tommy and Cheech down and get this thing signed
& have ItIn my office
I haven't found much on this board with reviews
on how this thing does on the mountain or terrain park.
(nothing)
just wondering if any members here have this board and can tell how it's working out for them with weight and carving on the hill etc.
thanks
---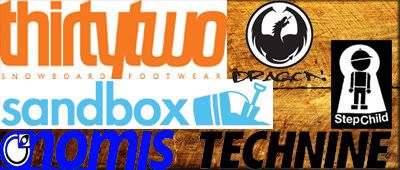 www.sos-boardz.com
Give a like please
http://www.facebook.com/pages/SOS-Bo...21929231178413
---
Last edited by KG29; 02-12-2011 at

05:55 PM

.
Junior Member
Join Date: Feb 2011
Posts: 8
Mentioned: 0 Post(s)
Tagged: 0 Thread(s)
Quoted: 0 Post(s)
I just picked up this board, took it out for a few runs during a nighttime session and this thing is wicked fast, super easy to turn and holds an edge pretty well. I think its a bit too small for me and i may need to sell. Its an ultra sweet board though, ultra limited.