Junior Member
Join Date: Nov 2008
Posts: 25
Mentioned: 0 Post(s)
Tagged: 0 Thread(s)
Quoted: 0 Post(s)
|||||||||||||FS: X5 Jacket: snow camo with herringbone Size XL||||||||||||||||||
---
Pretty basic rpizone snowboard jacket, a bit more than a shell. Has Primaloft insulation. 2007-2008 model.
Purchased last year and has seen about 7 days on the slope. Hasn't really been used much outisde.
Here are some details:
-Magnetic zipper flap
-Magnetic buttons
-Wrist gaitor with thumbhole
-Waist gaitor
-Fleece collar
-5k/5k
- Way too many pockets to list (something like....10...theres one even on the arm)
- detachable hood
- Snow camo with herringbone detail on the black part
I think those are all the major things. Its a pretty sick jacket but I just go ta new one. Here are the pics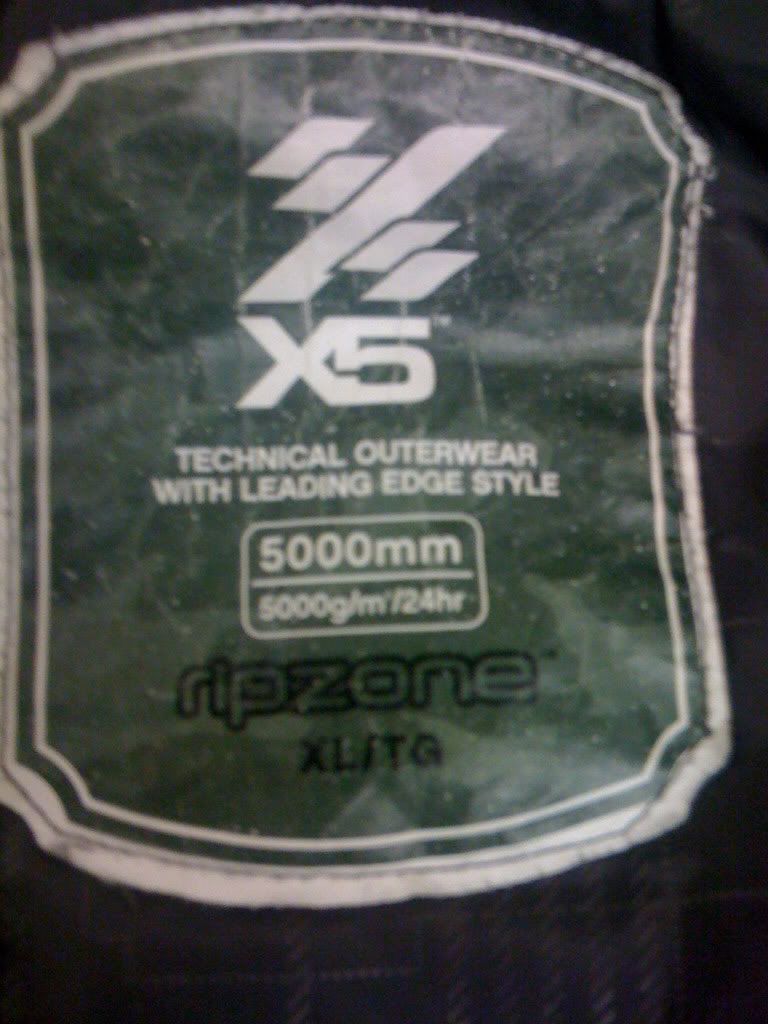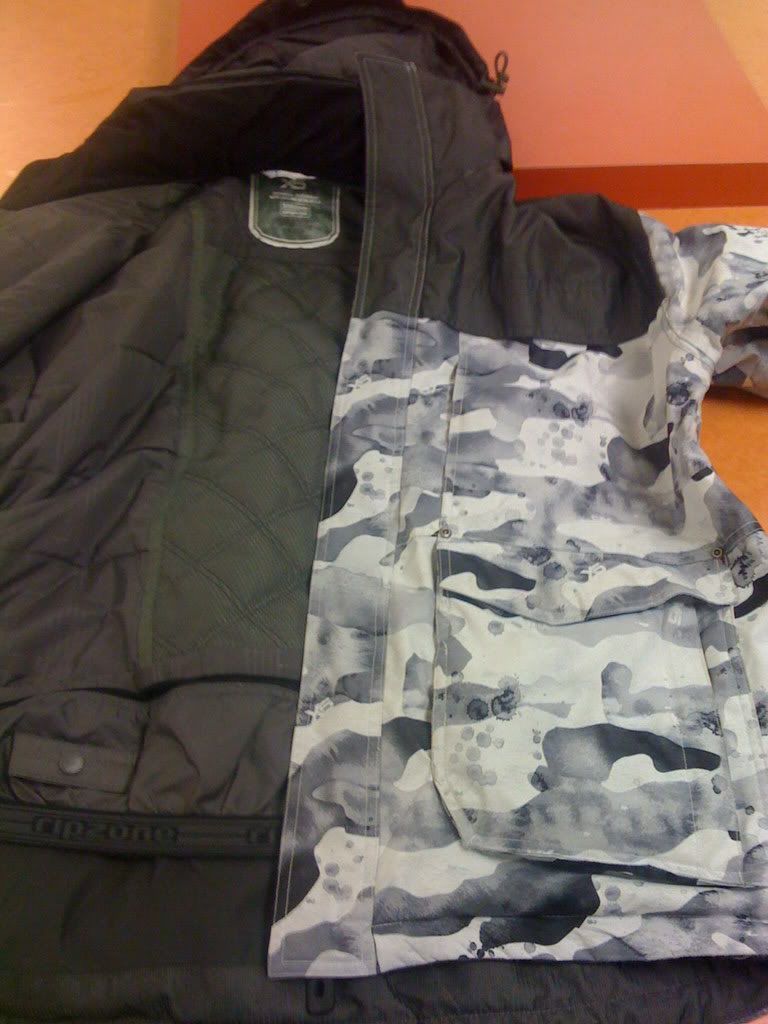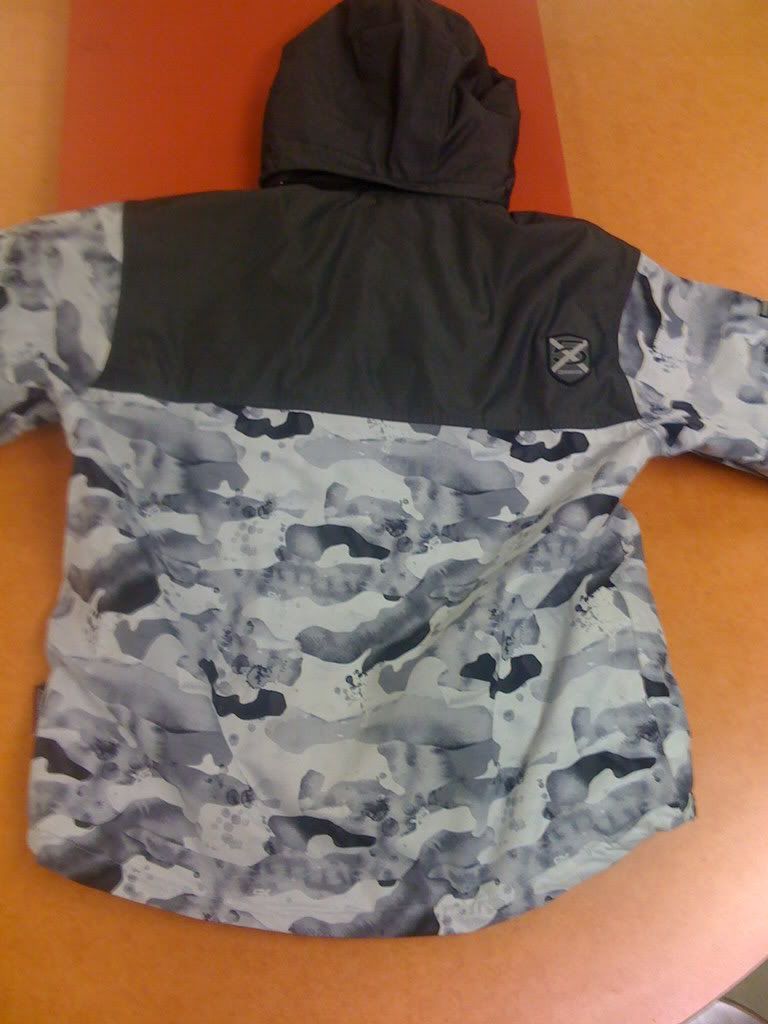 I am asking only $80 shipped and paypaled. It was retail for..........quite a bit. About $250?