Guest
Posts: n/a
Mentioned: Post(s)
Tagged: Thread(s)
Quoted: Post(s)
FS: Spy Gemini Snowboarding Goggles
---
Were purchased at the Canadian Ski & Snowboard show back in the fall 2008 for $100CAD. Never been used, only taken out of bag for pictures. Brand new with tags
Frame colour is dark olive green ( hard to tell from picture ) and light blue. Comes with S3 Filter Mirror Lens.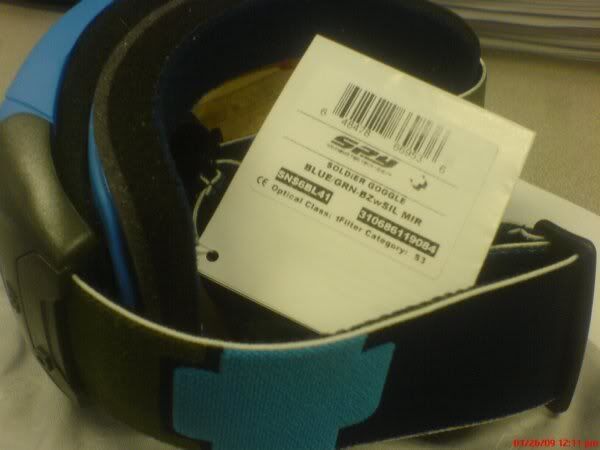 $80 - free shipping to North America address.
PM preferred or email fmp4me at gmail dot com
Guest
Posts: n/a
Mentioned: Post(s)
Tagged: Thread(s)
Quoted: Post(s)
BUMP

Accpeting resonable offers . . .