Guest
Posts: n/a
Mentioned: Post(s)
Tagged: Thread(s)
Quoted: Post(s)
Brand new Alibi Snowboard, Burton boots and bindings
---
PRICE REDUCTION: 300+shipping
Hey guys, I have for sale a "brand new" snowboard/boots/bindings
Used once, one run. (perfect condition)
Ok now to the details..
2008 Alibi Sicter 156 snowboard (White/blue/black)
Burton Freestyle boots- Size 11 (black)
Burton freestyle bindings (black)
will also include a snowboard lock so you dont get it stolen
dont be afraid to throw out some offers
Now, the pictures.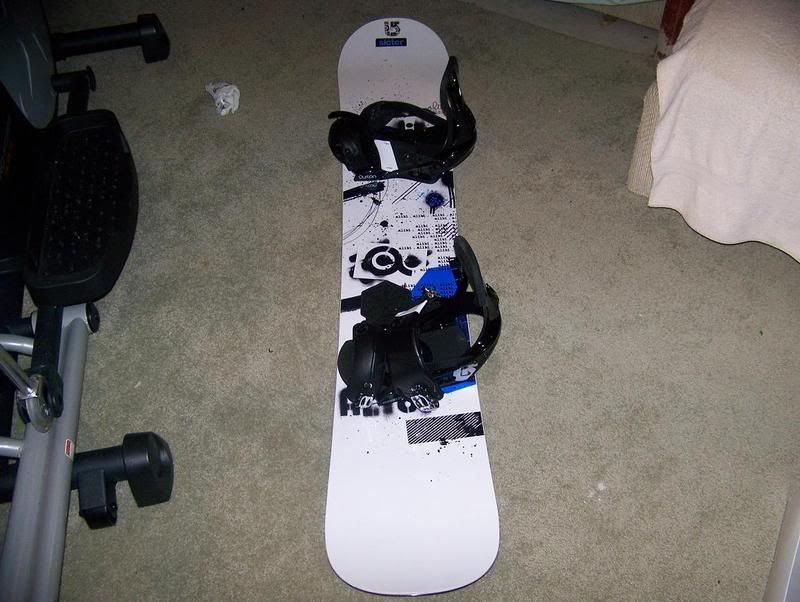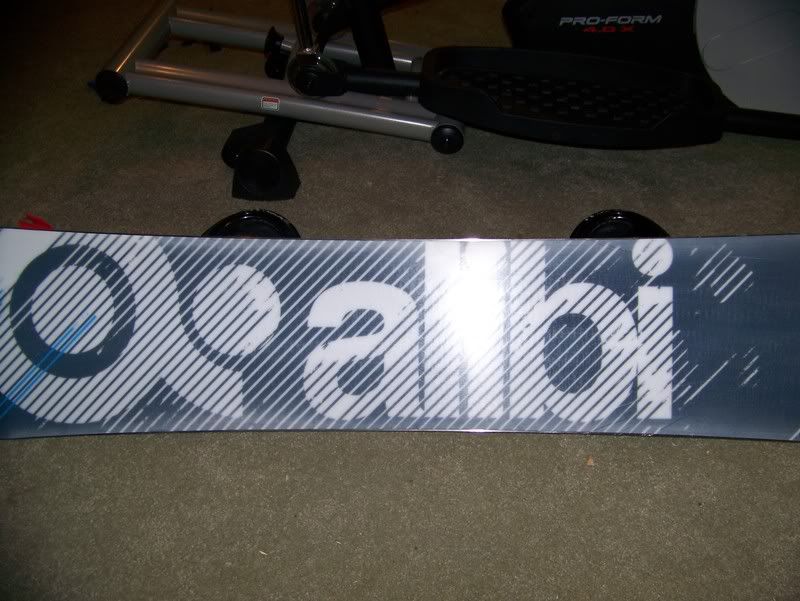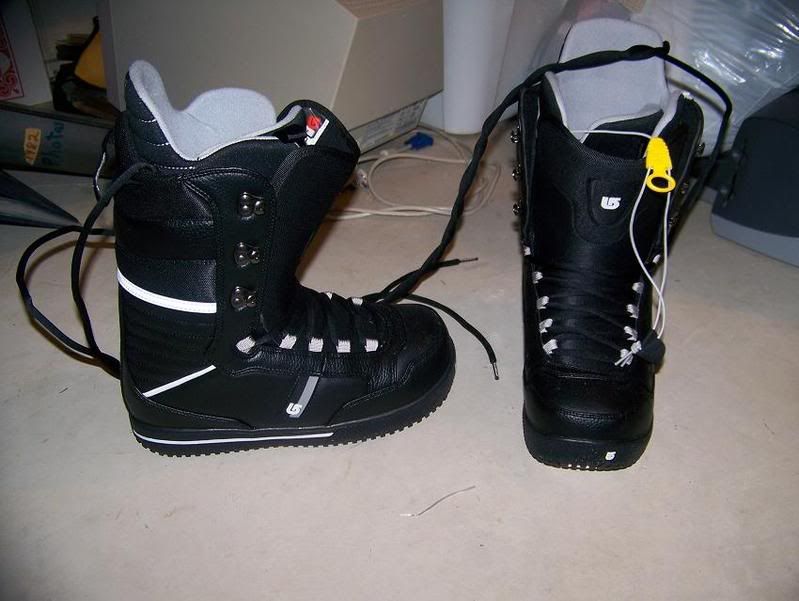 Any questions/comments, let me know. if you need more pics, pm me !
---
Last edited by scrowley17; 04-29-2009 at

10:48 PM

.
Guest
Posts: n/a
Mentioned: Post(s)
Tagged: Thread(s)
Quoted: Post(s)
do u sell them seperatly?
---
hi! I just need a board. can u sell them seperatly?
Guest
Posts: n/a
Mentioned: Post(s)
Tagged: Thread(s)
Quoted: Post(s)
Guest
Posts: n/a
Mentioned: Post(s)
Tagged: Thread(s)
Quoted: Post(s)
300+ shipping, this is a good deal i just need this gone
Guest
Posts: n/a
Mentioned: Post(s)
Tagged: Thread(s)
Quoted: Post(s)
Guest
Posts: n/a
Mentioned: Post(s)
Tagged: Thread(s)
Quoted: Post(s)
bump. i know someone wants this