Veteran Member
Join Date: Jan 2008
Location: Rochester, NY
Posts: 761
Mentioned: 1 Post(s)
Tagged: 0 Thread(s)
Quoted: 0 Post(s)
Ming's stuff for sale...
---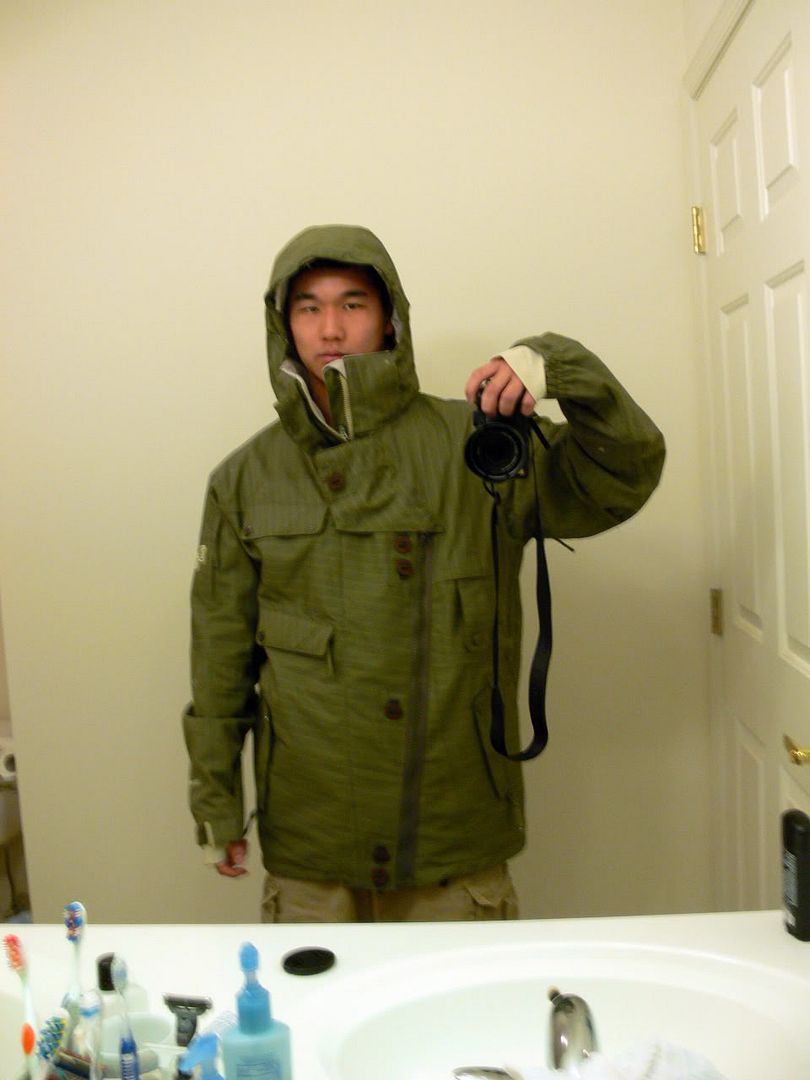 686 Smarty Strap Jacket M
15k Waterproofing
Comes with Liner
Great Jacket, really warm with liner. Don't think I'm going to be wearing it much this year, probably going more with my Holden and my Analog jacket that my girlfriend got me. So yeah, might as well let this one go...love it, its in pretty good shape. Only issues I've had is that some of the pockets and wrist gaiters...they were starting to come undone. I sowed anything bad back together. Not the best job in the world, but the only noticable ones are on the jacket / at the wrist gaiters. Its not noticable for the most part. Anyways, if you guys need pictures of that I can throw them up.
Looking for $100 + ship, was $300 new.
Gnu Rider's Choice 151.5 MTX. $215+ ship
Awesome board, used it for all around riding. Favorite board but I just have too many. Its a great board, just shy of the custom x in stiffness. I was able to bomb with this (I'm 165 pounds) and still press it...such a fun board. Used it for all around riding, no park, probably 5 days on it and the base has no scratches. A couple litle nicks on the top around the sides because of lift lines. Pics on request
Bataleon Jam 153. $215 + Ship
Looking to sell this board, its been used maybe 4 times. No scratches or anything, and just like all of my boards its been waxed every two times out. Good board for all around riding, was really fun to learn some basic flatground stuff on it. Very forgiving board without being too easy of a ride; the board does what I want it to do and is torsionally stiff enough to not get shaky. Really fast board as well.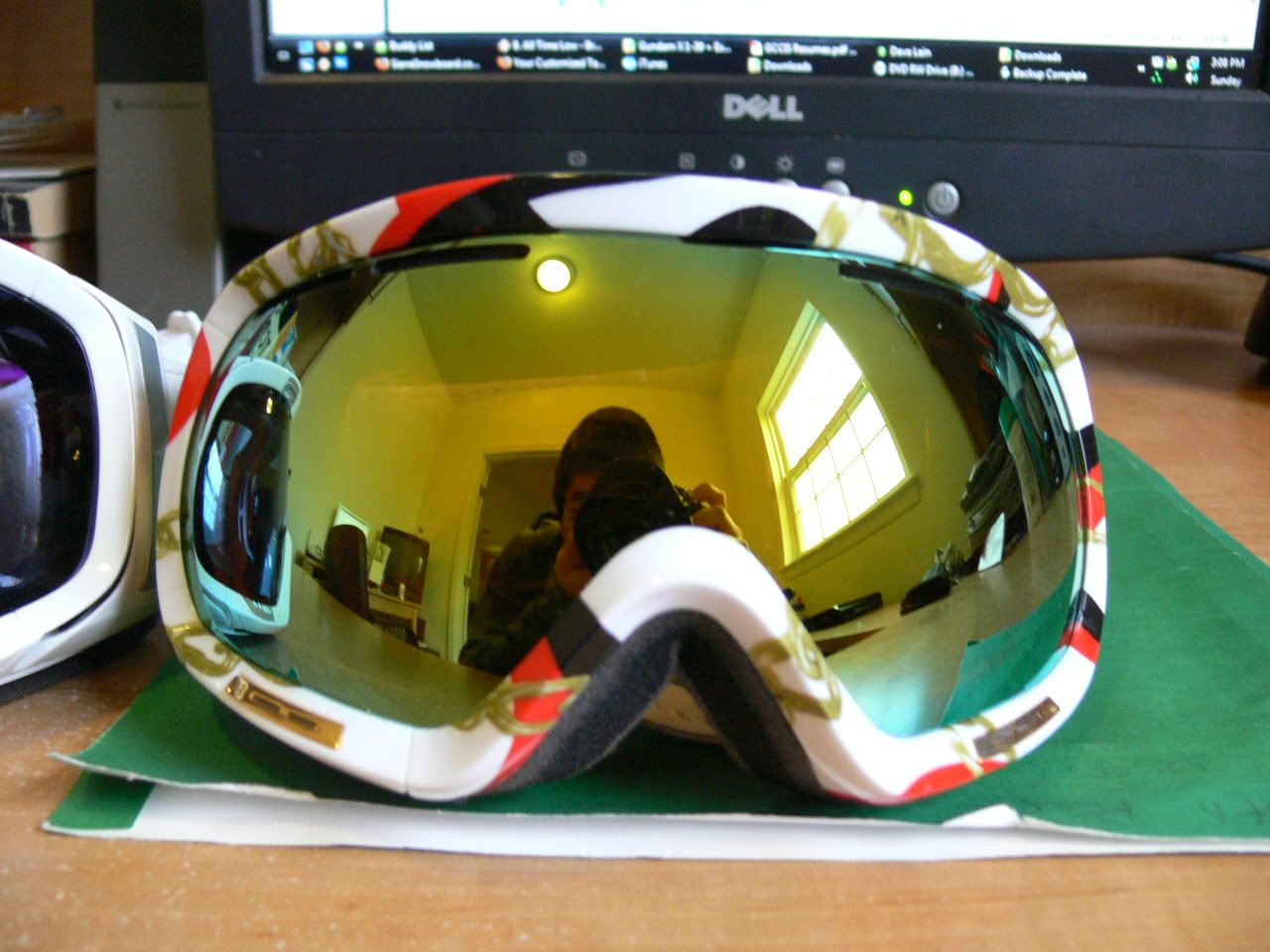 Von Zipper Dojos Gold Chain with Skullcandy - NEW $85 + ship or trade for some Feenoms, Hawkeye, EG2s only. Those are the only ones I'd be willing to trade for as I have a really big head and nothing else fits.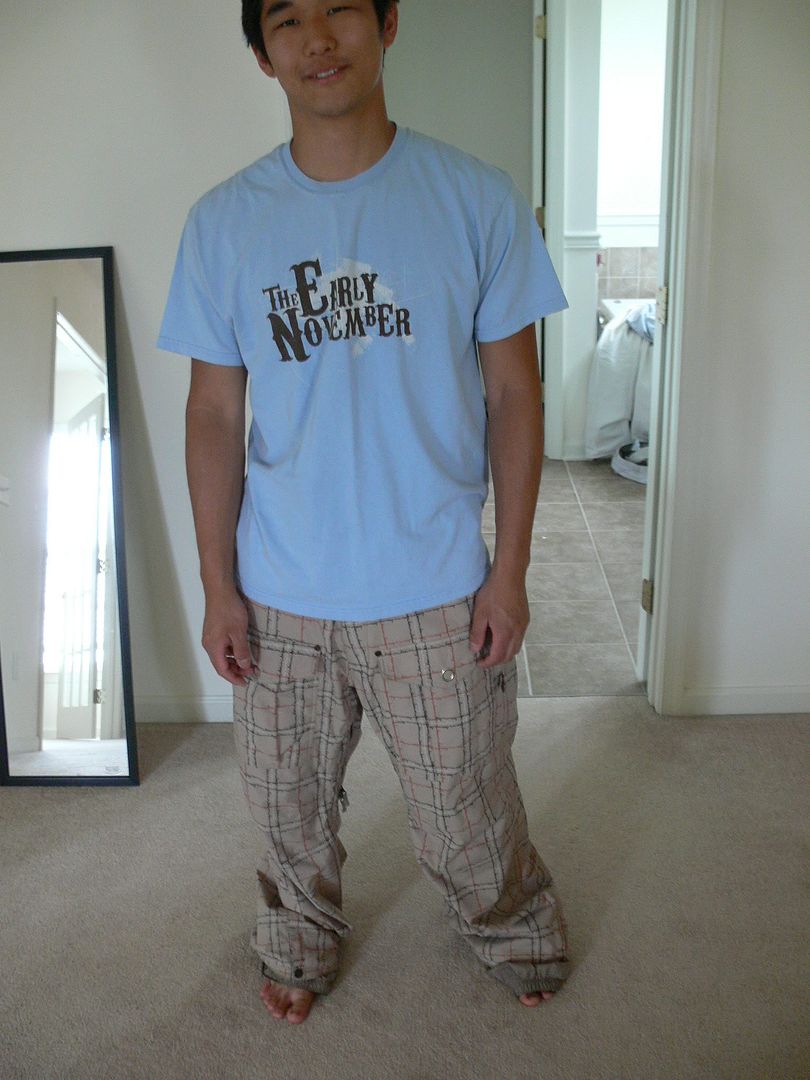 Sessions The Hampton Pant - Khaki Plaid, Size M. $60 shipped
10k/10k.
I just have too many clothes...4x pants and jackets so this has to go. Overall its good, loose fit.
Holden Mathes Pant - Size M
$100 + ship
20k Waterproofing
These are some kickass pants. slimmer fitting, really waterproof pants. Only used a handful of times, in great shape.
Just for the hell of it as well...
Union Data Camo M/L. Bindings have been used once...I died everything (except for the straps) black. I can get pictures up later. $100 shipped.
So...yeah. I have too much stuff and I guess I'm interested in trades but more interested in selling because I've got 6 boards, and 4 sets of outerwear at the moment...Thanks, PM me if you have any questions or anything! Don't remember if I said it, my boards are waxed every two times out and the bases are all clean and pretty much new.
---
Board: Directional
Bindings: Burton Missions 07
Boots: Burton Freestyle 07