Guest
Posts: n/a
Mentioned: Post(s)
Tagged: Thread(s)
Quoted: Post(s)
FS: 08 Carbon Fiber Oakley A Frames w/ 2 lens
---
Hey everyone I'm selling my Custom Oakley A Frames with two lenses. The frame is itself is in very good condition. There are 3 purple studs on each side of the goggle straps. I have a polarized VR28 lens for the day and a Yellow lens for night riding. The night lens has a few scratched, nothing too big. My day lens has Squid etched in the lower right corner. I didn't etch my self, I paid an extra $20 for it when I bought it through the Oakley Custom store. My asking price is $75 shipped.
Pictures: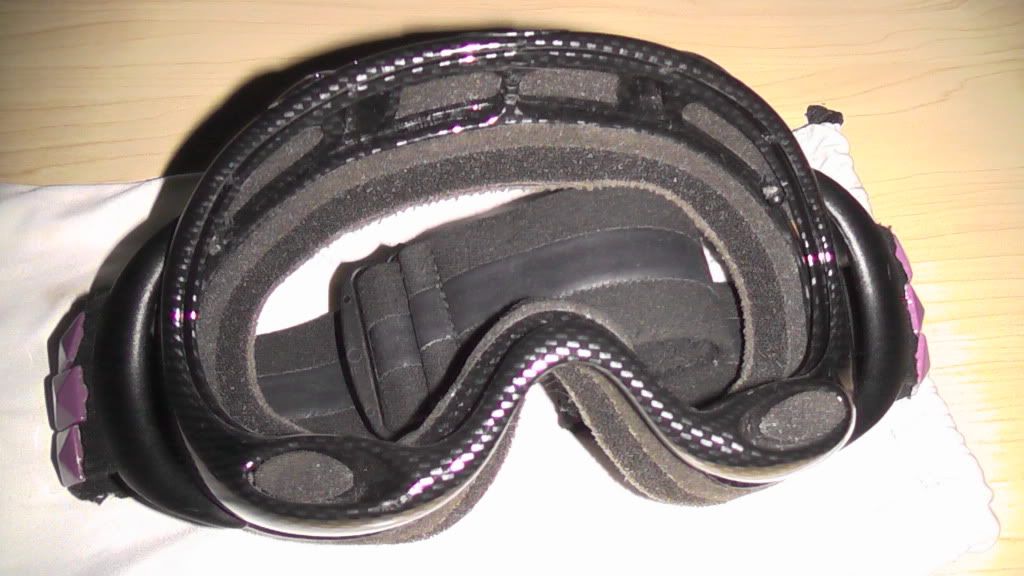 MORE PICS
Comparison with EG2
PS I know im new here but you trust me, I'm not looking to rip anyone off. This is my first "For Sale Thread" so if there any problems please PM them to me.
---
Last edited by squid267; 01-03-2010 at

05:54 PM

.
Guest
Posts: n/a
Mentioned: Post(s)
Tagged: Thread(s)
Quoted: Post(s)