Guest
Posts: n/a
Mentioned: Post(s)
Tagged: Thread(s)
Quoted: Post(s)
Crazy mad stuff sale!
---
I'm selling my Lib T-rice C2Btx 157 for a larger board. I'll sell it outright for $380 obo shipped without bindings and $500 obo shipped with the Cartels. Let me know if you're interested, we might be able to work a deal out.
This board has been babied by me since I got it, waxes (with Bluebird) every 2-3 days and about 15 days ridden on it. There are some minor scrapes on the base that are filled with wax. There is one ding on the front of the board that came from a minor rock impact. Does not effect performance at all, but isn't perfect visually. Overall super good board and great all around, I just need something a little bit bigger. I even have the receipt for this board for warranty's sake.
Ipod Touch 16 gig 2nd generation. Has a broken screen, but the thing still functions just fine. The replacement
screen should run about $25 and a little work. Looking for about $170 obo for it as is, so for $200 you'd have a pretty and fully functional
ipod touch.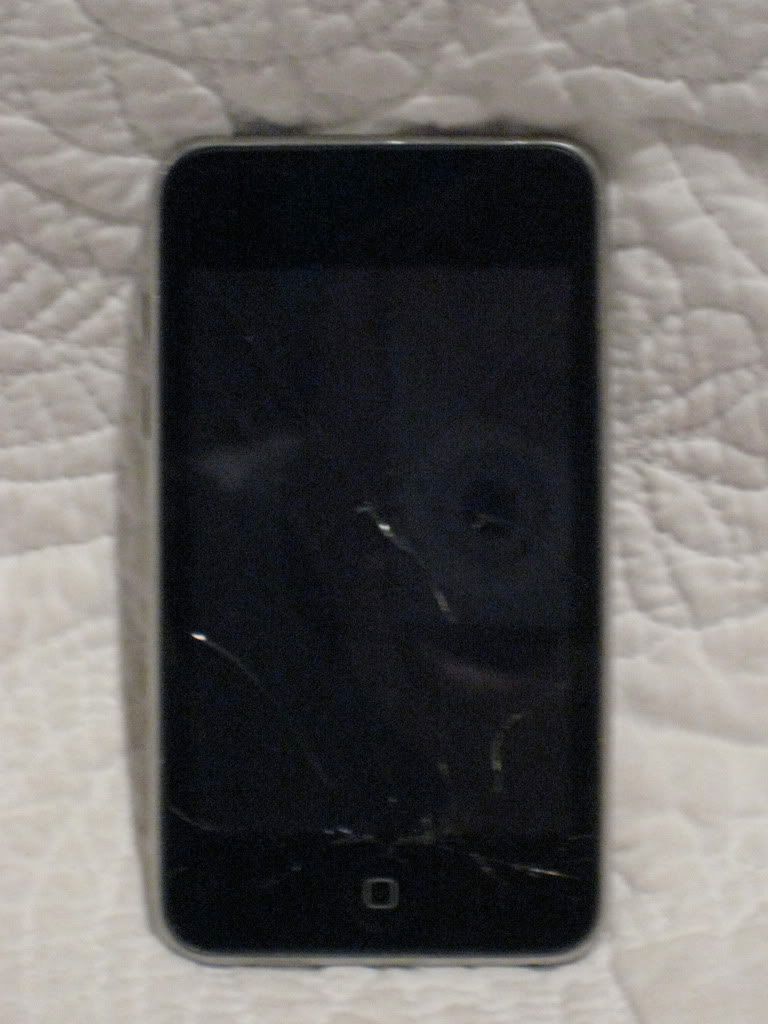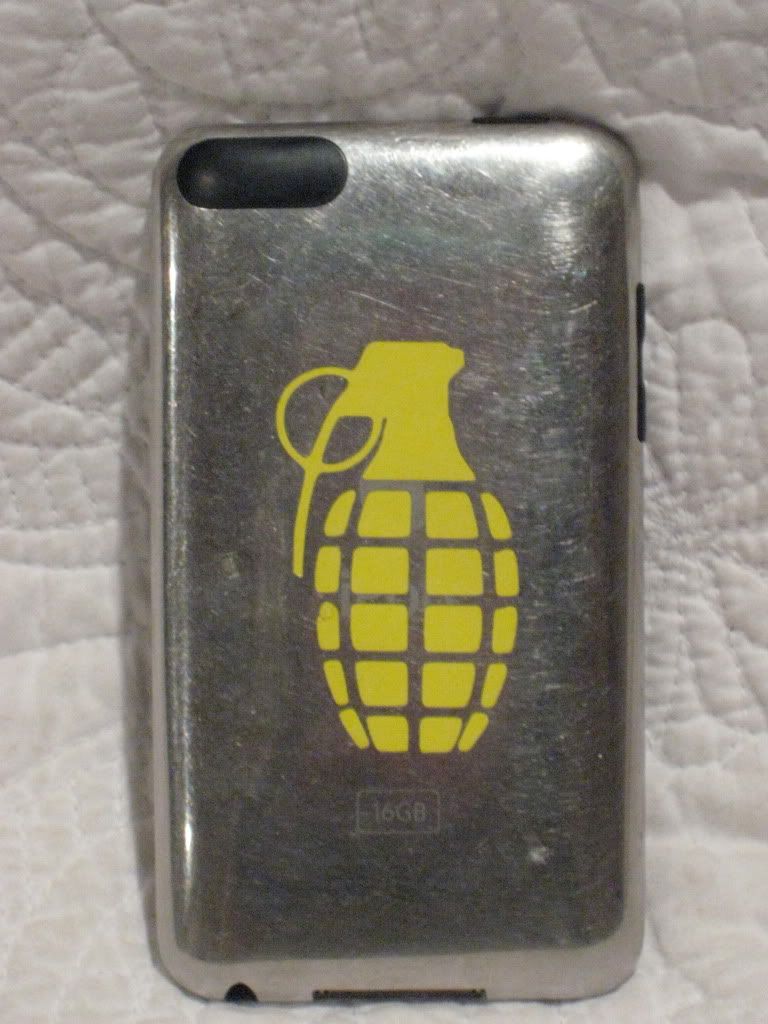 Spy Zed Goggles, Blurry Martini color, with persimmon and red lenses. Light scratches on the lenses, but nothing severe. Has the bag.
Slightly torn logo on the strap. Offer up on this.
Grenade Green Hoodie Size L, very good condition, worn about 5 times. $40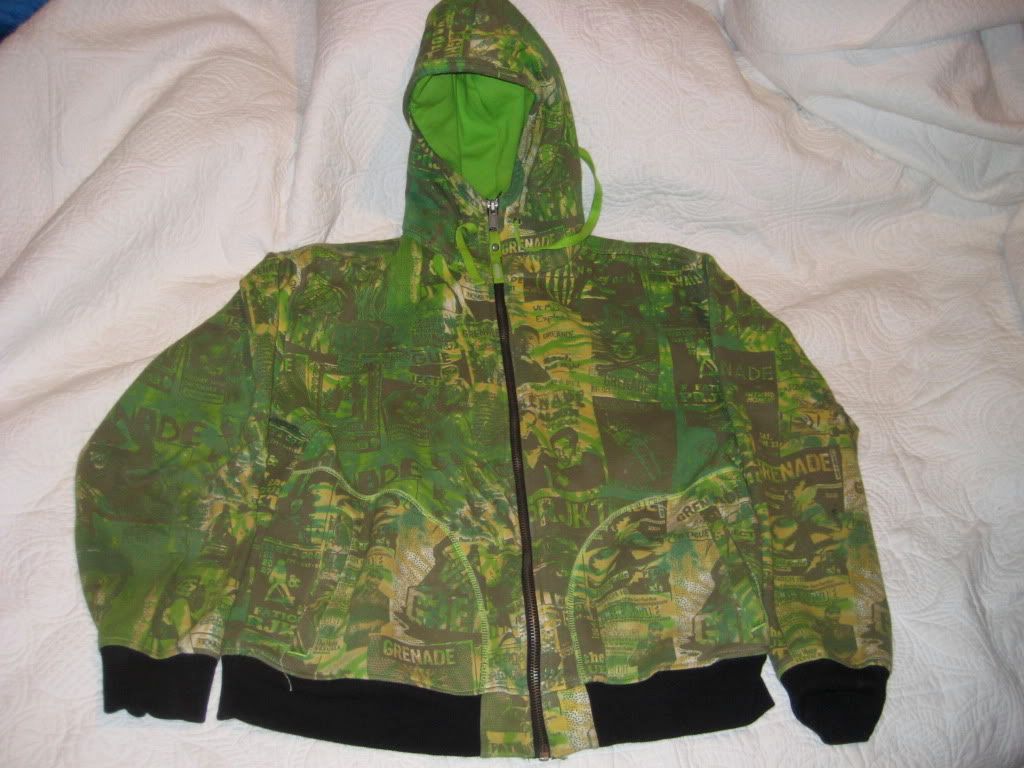 Grenade Grey Fatigue Pants, size M. Very good condition, some dirt staining on the white gaiters. $40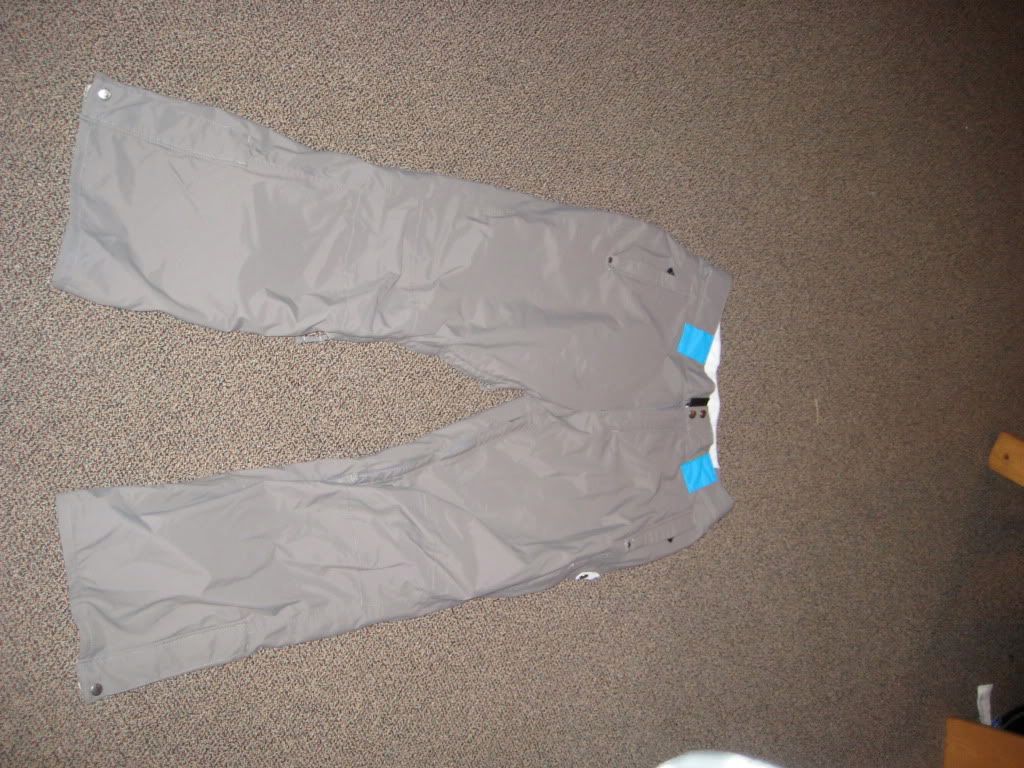 Rogue Status Gun Show Hoodie Grey/Black. size M. Super good condition, worn 2-3 times. $60
Grenade Black Manic Schematic Jacket. Grey/Black. size M. Very good condition. Has some slight tearing on the wrist gaiters, but thats all. Worn about 8 times. $55
---
Last edited by seanzor21; 01-21-2010 at

10:20 AM

.