Veteran Member
Join Date: Feb 2008
Posts: 573
Mentioned: 4 Post(s)
Tagged: 0 Thread(s)
Quoted: 27 Post(s)
FS - Rome Targas L/XL
---
Rust colorway. Condition is 9.5 out of 10. I used these for 3 days, none of which were park days. the only blemish I can see at all is slight scuffing on the lower right of the right highback that comes from having the high back rotated (left high back wasn't rotated). Scuffing is very slight, and is only visible when the highback is folded down. Comes in original packaging, with all hardware and accessories. Price is firm at $135 shipped to continental US.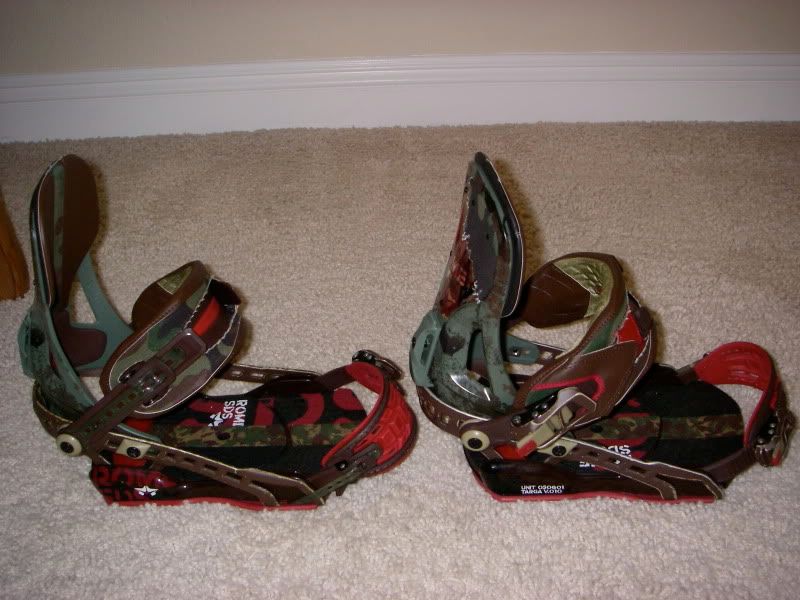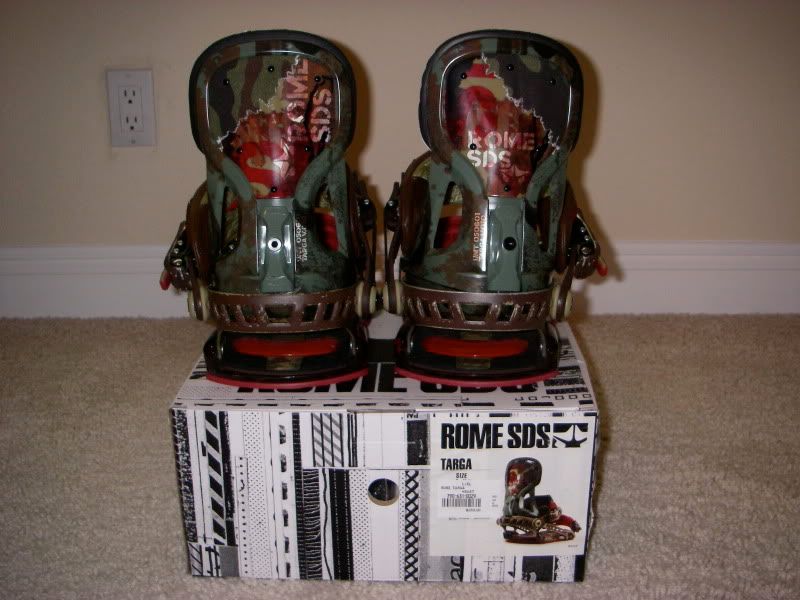 Senior Member
Join Date: Dec 2009
Location: London, Ontario
Posts: 180
Mentioned: 0 Post(s)
Tagged: 0 Thread(s)
Quoted: 0 Post(s)
OMG OMG OMG... If I can scrape together some cash, I'll totally buy these.