Junior Member
Join Date: Nov 2009
Posts: 7
Mentioned: 0 Post(s)
Tagged: 0 Thread(s)
Quoted: 0 Post(s)
2010 Sierrascope FK 152
---
I'm selling my Sierrascope snowboard. It's a 152, a collaboration between Capita and Sierra (Tru) if you're not familiar. This board is legendary and is in great condition, she butters all day long. I originally bought it to learn jibbing however on day one, I pushed myself to hard, hurt my back and now avoid rails. It's been ridden about 4 times. I've never done any crazy rails, tree's, stuff like that so she's lightly broken in. Only one scratch on the base. Normal wear and tear on top layer.
Originally bought it for $326.24 w/ promo code, receipt below, MSRP was $349.
Quote:
Order # 219542 Order Date 11/4/2009 7:28:01 AM Shipment Method UPS Ground
Capita Sierrascope FK (152)

Subtotal $299.99
Coupon Discount $49.01
Tax $26.25
Order Total $326.24
Asking $200 shipped. Union Force not included, unless you like the limited color and want to buy me new ones for $198.95, also used 4 times =)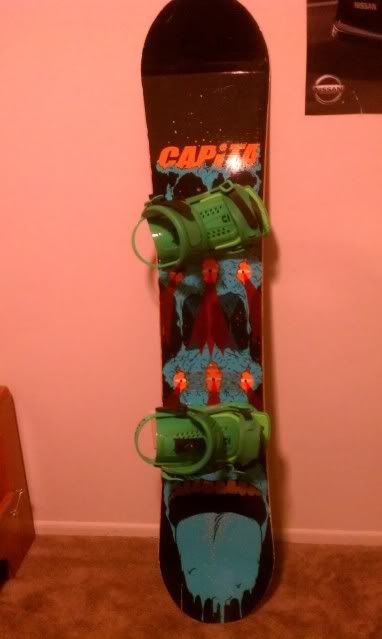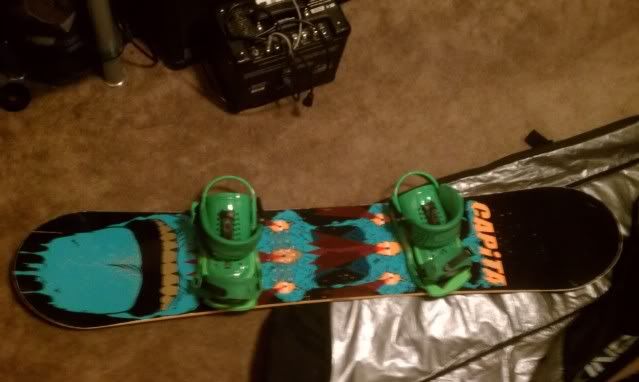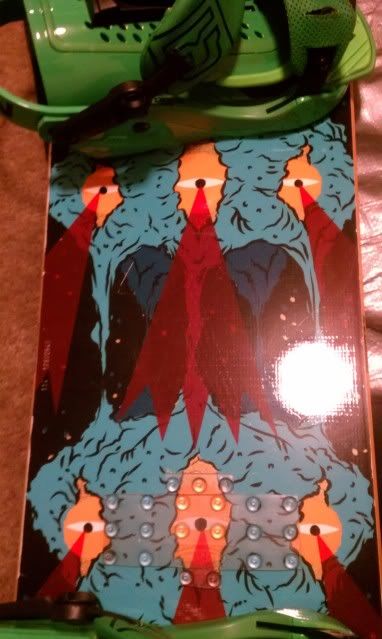 Let me know if you want more pics or have questions. Thanks for looking!
---
Last edited by evil_tt; 09-09-2011 at

01:54 PM

.
Junior Member
Join Date: Nov 2009
Posts: 7
Mentioned: 0 Post(s)
Tagged: 0 Thread(s)
Quoted: 0 Post(s)
Freshly waxed, and ready to get down.
Senior Member
Join Date: Mar 2011
Location: NEPA
Posts: 380
Mentioned: 0 Post(s)
Tagged: 0 Thread(s)
Quoted: 0 Post(s)
might be interested. let me see if I can get the cash.
Junior Member
Join Date: Oct 2010
Posts: 16
Mentioned: 0 Post(s)
Tagged: 0 Thread(s)
Quoted: 0 Post(s)
Just PM you, can you let me know ... Thanks
Junior Member
Join Date: Nov 2009
Posts: 7
Mentioned: 0 Post(s)
Tagged: 0 Thread(s)
Quoted: 0 Post(s)