Junior Member
Join Date: Oct 2010
Posts: 11
Mentioned: 0 Post(s)
Tagged: 0 Thread(s)
Quoted: 0 Post(s)
WTB: Board Binding and Boots for Toddler (80cm)
---
Looking for a Snowboard (80cm) with bindings and boots for my daughter (2 1/2 year old).
Senior Member
Join Date: Mar 2010
Location: Shawnee, PA
Posts: 342
Mentioned: 0 Post(s)
Tagged: 0 Thread(s)
Quoted: 0 Post(s)
I bought my 21 month old a black snow. He loves it, I will probably get him a set up next season.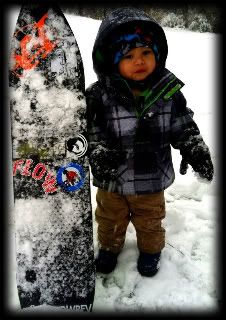 Hopefully you find everything you need.