Veteran Member
Join Date: Feb 2010
Location: PNW
Posts: 1,128
Mentioned: 0 Post(s)
Tagged: 0 Thread(s)
Quoted: 1 Post(s)
FS: Oakley Primed jacket (black, large)
---
Too many jackets, one has to go. I wore this most of last season, roughly 25 days on it. It's still in great condition, no rips or tears in the fabric at all. Hardly any marks of wear either. Very clean, and I'll refresh the waterproofing prior to shipping out. Awesome technical shell, lightweight, wrist gaiters, powder skirt with zip in tech for pants. Asymmetric zipper keeps the zipper off your face. 30k/20k laminate, very waterproof.
Paid $500 two seasons ago, I'll let it go for $175 shipped. Located in Seattle. PM me any questions.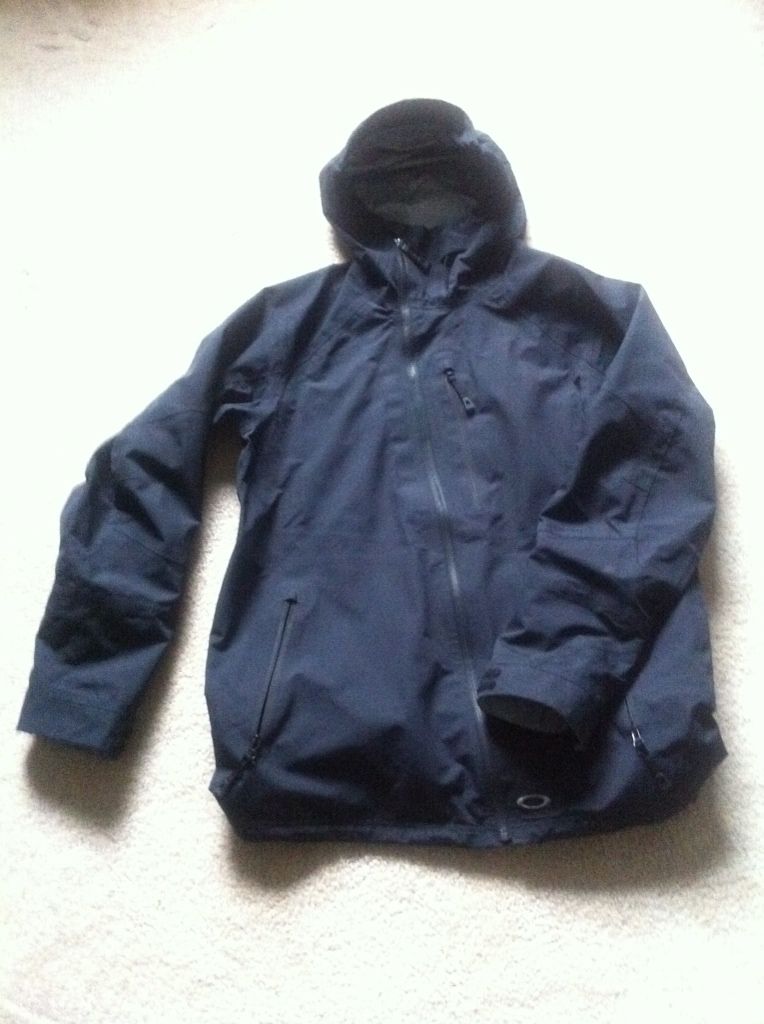 ---
Last edited by DrnknZag; 09-15-2012 at

10:29 AM

.
Veteran Member
Join Date: Feb 2010
Location: PNW
Posts: 1,128
Mentioned: 0 Post(s)
Tagged: 0 Thread(s)
Quoted: 1 Post(s)
Veteran Member
Join Date: Feb 2010
Location: PNW
Posts: 1,128
Mentioned: 0 Post(s)
Tagged: 0 Thread(s)
Quoted: 1 Post(s)
Veteran Member
Join Date: Feb 2010
Location: PNW
Posts: 1,128
Mentioned: 0 Post(s)
Tagged: 0 Thread(s)
Quoted: 1 Post(s)
Veteran Member
Join Date: Feb 2010
Location: PNW
Posts: 1,128
Mentioned: 0 Post(s)
Tagged: 0 Thread(s)
Quoted: 1 Post(s)
Veteran Member
Join Date: Feb 2010
Location: PNW
Posts: 1,128
Mentioned: 0 Post(s)
Tagged: 0 Thread(s)
Quoted: 1 Post(s)
Veteran Member
Join Date: Feb 2010
Location: PNW
Posts: 1,128
Mentioned: 0 Post(s)
Tagged: 0 Thread(s)
Quoted: 1 Post(s)