Member
Join Date: Jan 2011
Location: Ontario
Posts: 94
Mentioned: 0 Post(s)
Tagged: 0 Thread(s)
Quoted: 0 Post(s)
Sale on Stepchild Boards
---
Hi
I Just thought I would post in here to tell the east members about us.If your looking for stepchild snowboards,Sandbox Helmets Technine Bindings/Boards or Dragon Goggle's,Nomis Outerwear. We also have a few 32 boot styles left.
This was our first winter,Our Name hasn't gotten big like Scotties or Dogbowl yet as it takes time.
Also we are a smaller store in size right now too.
But we have Big plans for the 2012/2013 Season
All Reaming 2011/2012 Boards on Sale,Please Pm if your interested in any for a price.
1,148 Latchkey
1,147 Joe Sexton
1,155 Powder Sucks
3,Jibsticks 148,153,155W
Thanks
S.O.S-Boardz
26 King St W Bowmanville Ont
---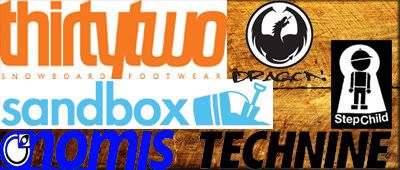 www.sos-boardz.com
Give a like please
http://www.facebook.com/pages/SOS-Bo...21929231178413