Junior Member
Join Date: Dec 2010
Posts: 2
Mentioned: 0 Post(s)
Tagged: 0 Thread(s)
Quoted: 0 Post(s)
SLOPE SIDE SHINDIGS w/ Davisson Brothers Band
---
Heading to the mountains on the east coast this season? Then make sure you hit the slopes during the day and then rock out with the Davisson Brothers Band late night for one of their SLOPE SIDE SHINDIGS. Always a party when the DBB are in town!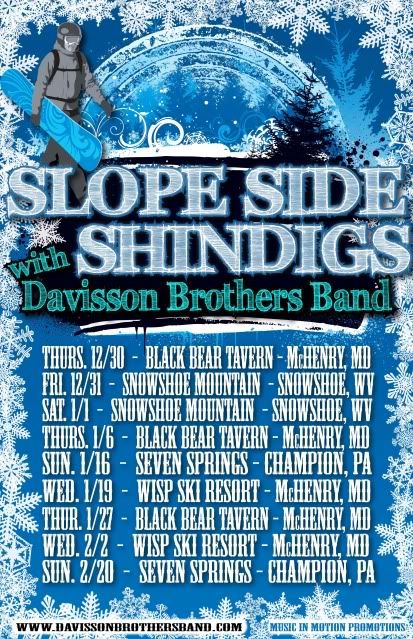 visit
Davisson Brothers Band - Home
Junior Member
Join Date: Dec 2010
Posts: 2
Mentioned: 0 Post(s)
Tagged: 0 Thread(s)
Quoted: 0 Post(s)
Davisson Brothers Band New Year's Eve Weekend At Snowshoe!
---
New Year's Eve Weekend at Snowshoe Mountain Ski Resort was over the top buck rowdy both nights! Make sure you head to the mountains to see the Davisson Brothers Band at one of their Slope Side Shindigs the ski season!
Davisson Brothers Band - Home