Guest
Posts: n/a
Mentioned: Post(s)
Tagged: Thread(s)
Quoted: Post(s)
I did MUCH better the 2nd time around (pics)
---
I went up to the lakehouse again and did some more wakeboarding. I've got about 3-4 hours under my belt now, which isn't too much, but I've gotten a lot better since the last time. I also got in a few grabs and one successful 180, but I didn't get them on tape.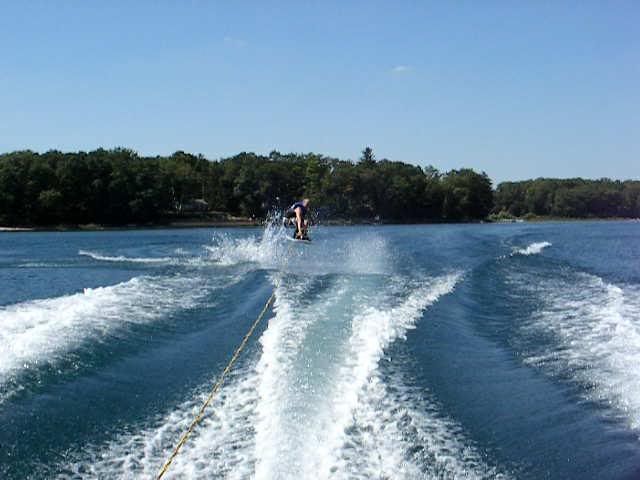 To the guys who gave me a few tips in my last thread, thanks! They really helped.
Guest
Posts: n/a
Mentioned: Post(s)
Tagged: Thread(s)
Quoted: Post(s)
you looks pretty in pretty good shape for only a few hours of it.
Nice hob