Guest
Posts: n/a
Mentioned: Post(s)
Tagged: Thread(s)
Quoted: Post(s)
wire wrapped pendants for sale
---
sorry, it's not snowboarding related, but i'm trying to swing some of my parents stock for them & in turn i get a proceed of the sale, so i thought i'd post it up for you guys to check out. they make great gifts for your lady friends, moms, aunts, teachers, boss ladies, whoever.
i'm only listing the pics below, but there's a full description with prices listed in my blog on myspace. you can peep that
here
.
Sterling Silver wire-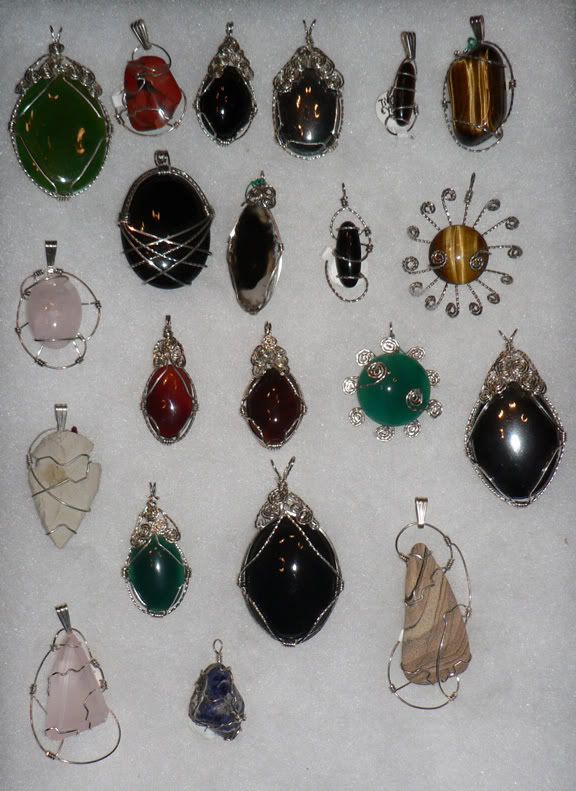 Gold Filled (100% gold) wire-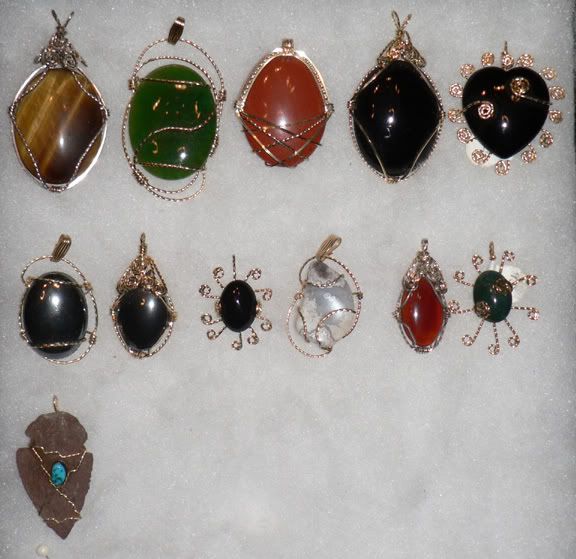 feel free to ask if you have any specific questions
Veteran Member
Join Date: Aug 2007
Location: Maryland
Posts: 3,933
Mentioned: 0 Post(s)
Tagged: 0 Thread(s)
Quoted: 0 Post(s)
jebus, a whole family of hippies!
---
Passion Over Fashion