Stay Strapped
Join Date: Jan 2009
Location: Toronto
Posts: 1,123
Mentioned: 0 Post(s)
Tagged: 0 Thread(s)
Quoted: 0 Post(s)
Finally wore my Dakine Apollo gloves and they were very warm and comfy... In fact, it was the first time I didn't need a glove liner and neither my fingers or glove were frozen by the end of the night... the nose/goggle wipe also do great justice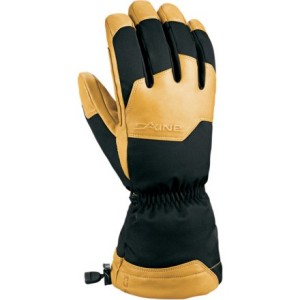 Junior Member
Join Date: Jan 2010
Location: San Diego
Posts: 14
Mentioned: 0 Post(s)
Tagged: 0 Thread(s)
Quoted: 0 Post(s)
Mittens with glove liners - undermitts for under the sleeve
Guest
Posts: n/a
Mentioned: Post(s)
Tagged: Thread(s)
Quoted: Post(s)
Senior Member
Join Date: Dec 2009
Posts: 173
Mentioned: 0 Post(s)
Tagged: 0 Thread(s)
Quoted: 0 Post(s)
I do a combo of mittens + glove liners, depending on the weather. If I had to go with only one, I would definitely do mittens. 1) I don't really need to grip anything most of the time 2) If I did and had normal gloves instead of glove liners, my grip wouldn't be any better than with mittens 3) I'm less likely to do something stupid that would injure a finger (eg one time with just my glove liners on, I decided to put my hand down before sitting... not too bad, but bent one of my fingers in some direction it's not supposed to go in.

If it weren't for the fact that it gets too warm for mittens, I don't think I'd ever switch to my glove liners.
Veteran Member
Join Date: Nov 2009
Location: St. Louis, MO
Posts: 1,410
Mentioned: 0 Post(s)
Tagged: 0 Thread(s)
Quoted: 0 Post(s)
Guest
Posts: n/a
Mentioned: Post(s)
Tagged: Thread(s)
Quoted: Post(s)
There are many Gloves in the store, I prefer to wear Nylon gloves as it's Soft and comfortable fit my fingers.