Senior Member
Join Date: Jan 2010
Posts: 208
Mentioned: 0 Post(s)
Tagged: 0 Thread(s)
Quoted: 3 Post(s)
leather as external layer for gloves?
---
Hi guys
I thought that goretex and other modern water-repellent materials were the best for gloves. But I realize there are many many brands using leather instead. So my question is: how is leather for warmth, hydro-repellency, durability?
thanks
Senior Member
Join Date: Nov 2010
Posts: 446
Mentioned: 0 Post(s)
Tagged: 0 Thread(s)
Quoted: 0 Post(s)
I have some all real leather (German military) boots. Inside is some soft stuff, really smooth. Outside is a tough cowhide. Under that its got some rubber soles and a plastic toe cap for protection.
Let me tell you this: They are completely water tight. You can stand in a friggen pond for 12 hours and your feet will be dry. They breathe so well that my feet don't stink after hiking all day. I could actually wear socks for 2 days. Any other shoe I tried, be it nikes or goretex aka plastics stuff, it always smells really bad after only 4 hours.
Oh, and they are really warm too. Never have cold feet, I wear them all winter and its snowing here. The only downside is you need to care for them and brush them and smear them in black shoe paste stuff every other day. But, I feel its relaxing to do it.
Should be the same for gloves.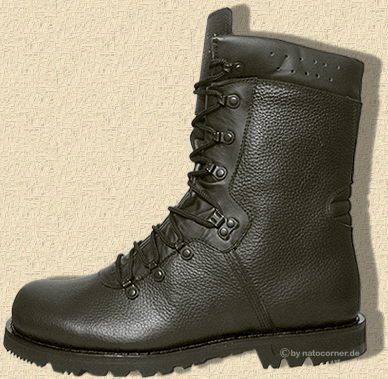 Member
Join Date: Jan 2010
Location: NorCal
Posts: 45
Mentioned: 0 Post(s)
Tagged: 0 Thread(s)
Quoted: 0 Post(s)
I just got some Celtek aviators leather gloves and had 5 days on them so far. Two of the days it was storming pretty hard and they kept me nice and dry. Much better then my Dakine Broncos which they replaced.
Aviator
Junior Member
Join Date: Oct 2010
Location: Kennewick, WA
Posts: 17
Mentioned: 0 Post(s)
Tagged: 0 Thread(s)
Quoted: 0 Post(s)
I have the Burton AK yeti glove and they are full leather. As far as dryness goes they are excellent, sometimes the tips of my fingers get a little cold so I bought glove liners and that seemed to help. I have only used them three times and they seem to be holding up good.
---
Burton Custom ICS 156cm
Burton Mission EST bindings white/cyan
ThirthyTwo Prospect boots black/teal