Veteran Member
Join Date: Dec 2009
Posts: 1,749
Mentioned: 0 Post(s)
Tagged: 0 Thread(s)
Quoted: 0 Post(s)
Never had a kidney stone thank god (knock on wood)
I've seen a ton of bad slams but one I'll never forget from years ago, even though technically I didn't see the impact. My friend Tyler and I are at the bottom of a run and we hear (or at least I heard) a long SNAP. Was late in the evening and dark out, small resort here in Ohio and open till 9pm. Finally saw where the sound came from, some kid must have had come hauling ass down the run out of control. He crashed through one of those old wooden slat fences like this...
We had these kind of fences off the sides of the run at about a 45 degree angle to the end of the slope, blocking a stream that runs around the front of the slopes. Normally there would be no way to hit it but the kid managed. I thought the kid was dead, impaled or something, he was totally motionless. I don't remember if he broke the fence or just dislodged the end of it but he went between the top and bottom slats and the middle slat was out of the post. Didn't take long to run over to him and realized the kid was unconscious. Kid woke up while we were with him and didn't have any idea what happened. He wanted to get up and leave but we kept him there till the lift op made the call and ski patrol arrived. Even though he was somewhat ok still makes me feel uneasy to think about.
-LIFETIME MEMBER-
Join Date: Dec 2010
Location: conus
Posts: 462
Mentioned: 0 Post(s)
Tagged: 0 Thread(s)
Quoted: 0 Post(s)
I hesitated on the the first big jump I ever hit. It was like a thirty footer, but had a funky lip on it. I was in the backseat before I even got in the air. Honestly, it must have looked like I was trying to do some sort of rodeo. I just remember being flat in the air, looking up at the sky, and coming down on the back of by head. I popped right back up, no injuries, just a severely bruised ego. As I rode off I heard this dude on the lift ask his buddy if I had tried to do that.
Member
Join Date: Feb 2012
Posts: 49
Mentioned: 0 Post(s)
Tagged: 0 Thread(s)
Quoted: 0 Post(s)
I was sliding head first down a black diamond, no way to stop myself. my buddy was still riding only feet away from me so i looked up at him, made eye contact, put my arms out, and yelled "SUPER MAAAAAN!!!
Member
Join Date: Mar 2012
Posts: 85
Mentioned: 0 Post(s)
Tagged: 0 Thread(s)
Quoted: 0 Post(s)
I think the worst crash I've "seen", since I don't get to get on snow a lot, is probably my own when i was like 9 or something.
I was still pretty new to skiing, as I had just learned it for the first time ever the season before. I decided to go down the Cut at Grouse instead of a bunny hill and I couldn't stop myself. I ended up straightlining/bombing all half way down the run at pretty damn incredible speeds. I only knew the "pizza" stop which obviously didn't suffice at such speeds and I ended up breaking the fence at the end of the run and tumbling over it. What's even worse was that I was super dizzy after I crashed and the people who "helped me" were just throwing me my yard saled-gear and laughing while doing it. I know it might've looked funny, the way I crashed, but it god damned hurt like a bitch. Plus my helmet was too big so it ended up bonking me in the head and then choking me while I was tumbling ):
and that's how I came back onto snow 3 years later and started snowboarding haha
I was at Mt. High last week and saw a first time skier go off the run and fall and summersault over the rocks and other crap that wasn't covered by snow anymore. After that she just slid a little in the mud until she came to a stop. She was okay but scary to think what would have happened if someone would have been in here way.
Junior Member
Join Date: Apr 2012
Posts: 11
Mentioned: 0 Post(s)
Tagged: 0 Thread(s)
Quoted: 0 Post(s)
In my third year snowboarding, I was racing a couple buddies down a set of moguls that intersected at a ninety-degree angle with a nearly flat green, then continued into another set of moguls like a t-intersection. There was a train of baby skiers shuffling along the green at a crawl, so we naturally stopped to give them the right-of way. Myself, being in first place at the time, halted at the bottom of the slope and waited for the others to follow.

And by "halted," I mean "hit the edge of a mogul wrong and slid down the last few yards on my face," and by "waited for the others to follow," I mean "got up to find all my friends and an entire class of baby skiers laughing at me."

Not the worst crash I've been in, but definitely the most embarassing.
Veteran Member
Join Date: Mar 2011
Posts: 922
Mentioned: 0 Post(s)
Tagged: 0 Thread(s)
Quoted: 0 Post(s)
so ive only had 2 seasons recently but ive seen and been involved in a couple of super excellent shit eating experiences..
me:
first time at hunter, went to the peak, coming around the backside of hellsgate (i think its called) and its just a solid sheet of ice. had never ridden my kass before, or any full rockered board, completely lost control, caught my heel edge and flew backyards about 10 feet head first into ice. skidded another 20 feet, puked a little bit, and bought a helmet.
that was season 1
early january at mt.creek this year, come bombing down a semi-steep right a hard bank to the right, and then another lip/bank to turn you around to the left and set up for a little hit... well, i came flying down the right hand bank hard on my toes, and for some reason rather than bank back around, i decided i was going to just throw a little frontside 180 off the lip.. i pop, turn, and see a little 7 yeard old asian on skis slowly making his way behind the lip right into my landing area..tried to redirect when i landed by digging my toes in (i was goofy now) and tanked it HARD onto my right collarbone: break # 1
so after about 4 weeks, im out riding again, feeling good..get like 5 nice days under my belt again, and then we go to boulder for the last day of the season there, and they have all their snow pushed into basically one run, with a cliff-drop type jump and then a set of left and right bank turns directly below them..i come off the drop, speed check so i dont launch over the back of the lip, and instead get ready to throw another little frontside 180 off the end of the bank..so i load up on the back foot, get ready to pop, and realize the end of the bank is straight clumpy powder, turn my board at the same exact time to initiate the 180, and end up catching my toes in like 12" of powder. tank it on my right shoulder again and slide on it this time for about 30 feet. shoulder hurt, but not like the first time, and it was only the second or 3rd run..so i rode the rest of the day. went back to the orthopedist later that week. break #2:
now my collarbone is a mangled mess of regrown bone and stuff, here's a weird picture where you can see how fucked it looks: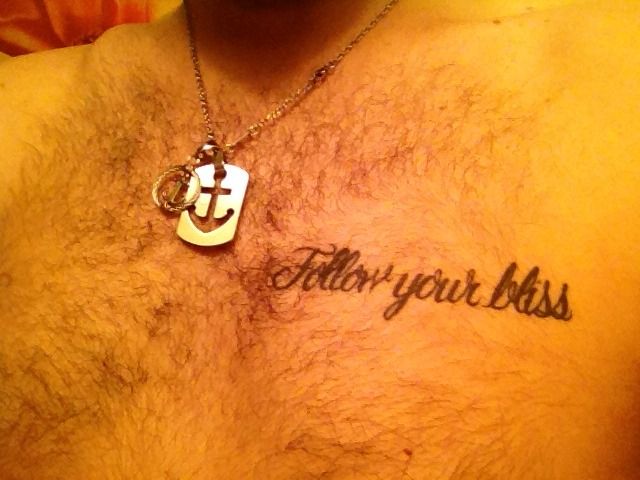 this is just one weird view, its basically a massive bump and then it drops down about 1 1/2" and is all bone. its disgusting actually lol.
so besides me, i had the pleasure of watching a bunch of skiers bombing down a black run with a few medium sized hits on it.. theyre cruising, and im at the end of the run looking up..the run ends with some fencing and an exit so as to keep people out..well, this skiier pulls off a nice little move on the last hit, get all stoked, doesnt get in position for the exit, and flies directly into the fence. skis stop at the fence, body gets launched over, slides like 10 feet, gets up and goes "where the fuckin hell did that fence come from?" his friends laughed for like 10 minutes
also, once on the lift at boulder, im watching a kid come bombing down in love park trying to gap theyre 2 bigger kickers..he hits a 45 footer or so and throws a backflip and tries to clear a 20 feet gap to the 35 footer next to it...ends up smashing into the side of the 35 upside down and sliding down it lol.
one last lift story..im at creek for a teaching day with a bunch of friends, and we're all having a blast. we're on the sugar slope and i see this lady clearly out of control on her skis..basically standing straight up, poles in the air, screaming and FLYING down the hill... no stopping involved. i see one of my buddies is down standing at the lift line, and she's headed straight for him. he takes a step to the left, she flies right past the lift line, out of the snow, hits the dirt landscaping and launches 10 feet in the air, sans skis. they laid there for awhile but i think ultimately they were okay.
---

To view links or images in signatures your post count must be 10 or greater. You currently have 0 posts.

Never Summer Evo 153/Restricted ReFlex Cartel
Gnu Danny Kass 156 BTX
Veteran Member
Join Date: Jul 2009
Location: Evergreen, CO
Posts: 9,688
Mentioned: 9 Post(s)
Tagged: 0 Thread(s)
Quoted: 580 Post(s)
Quote:
As I rode off I heard this dude on the lift ask his buddy if I had tried to do that.
WTF?
Yeah, I was just going for the old skull jib!
-LIFETIME MEMBER-
Join Date: Dec 2010
Location: conus
Posts: 462
Mentioned: 0 Post(s)
Tagged: 0 Thread(s)
Quoted: 0 Post(s)
[QUOTE=East告de;507221]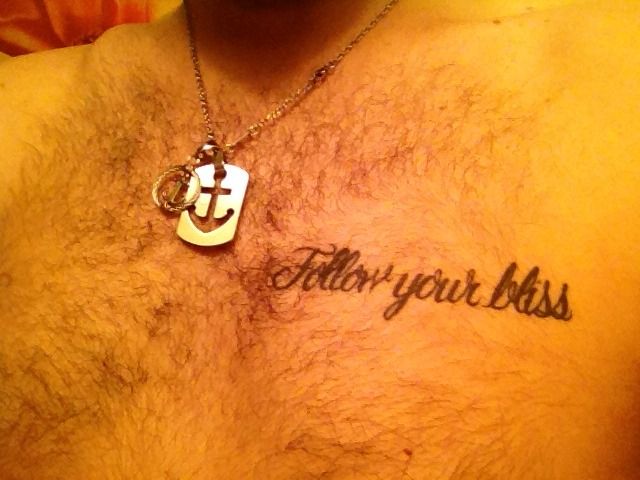 How often do you shave your tatt?
-Weekend Warrior-
Join Date: Jan 2011
Location: Murder Mitten
Posts: 3,192
Mentioned: 14 Post(s)
Tagged: 1 Thread(s)
Quoted: 418 Post(s)
Quote:
One of my wife's coworkers was riding the chair at Copper a few weeks ago when the 15 year old girl died hitting a tree.

You don't want to hear the details.
---
'12 NS Legacy 163
'17 NS Funslinger 157x
To view links or images in signatures your post count must be 10 or greater. You currently have 0 posts.
Days on snow 2016/2017 season:
Boyne Highlands: 23
Boyne Mountain: 2
Mt Brighton: 1
Caberfae Peaks: 2
Mt. Holly: 1
Nubs Nob: 1
Brighton (UT): 2
Snowbasin: 2
Days on snow 2015/2016 season: 24
To view links or images in signatures your post count must be 10 or greater. You currently have 0 posts.