Guest
Posts: n/a
Mentioned: Post(s)
Tagged: Thread(s)
Quoted: Post(s)
Scott Spark Spherical Goggle and Red Hi Fi Audio Helmet Reviews
---
First up, the goggles. Scott Spark Spherical Goggles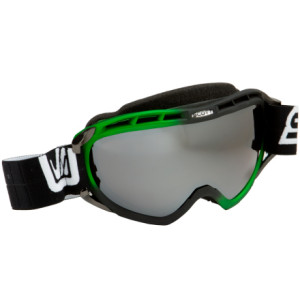 Location: Stowe, VT.
Conditions: Cloudy, snowing, windy and sunny. It was one of those days at the base it's beautiful and sunny, but you look up and the lift/gondola vanishes into the clouds before it hits the summit. Needless to say the conditions were varying.
The goggles were awesome. I'm partial to spherical goggles and these things were great. Like I said, first 5 minutes of the run was cloudy, windy and snowing, after that it was bright and sunny. The goggles were awesome in both conditions. They also fit great with the new helmet. I got them for $30 from Tramdock. Pretty sweet goggles for $30. No fog, but it was pretty warm out so I didn't expect any.
Red Hi-Fi Audio:
I usually wear a large Giro, and I got this in a large and it fit nice and snug. The audio function is pretty decent, it has a mute button on the right ear flap which is easy to hit even with mittens on, and there is a volume control on the wire which can get caught on your jacket and adjust the volume, but it only happened once. The vents worked well, kept my dome nice and cool. Only downside is that it gives you a little bit of a "toad" (Mario Bros.) look because it's kind of high in the back, but I think once the goggles are on it looks good. Got it for $65 off Sierras 50% off sale.
Senior Member
Join Date: Jan 2009
Location: CT
Posts: 1,252
Mentioned: 0 Post(s)
Tagged: 0 Thread(s)
Quoted: 0 Post(s)
Yeah, I love RED helmets.