Reformed Creep-o-saurus
Join Date: Dec 2011
Location: Calgary, AB
Posts: 6,859
Mentioned: 20 Post(s)
Tagged: 0 Thread(s)
Quoted: 368 Post(s)
Sochi Boards
---
Didnt want to clog up the other thread: I'm going to post pics of boards I've seen at the Olympics. Of course Kessler (from Switzerland) seems to be everywhere. Oxess probably the second most.
The top board in this pic is a Volkl Coal (I'm assuming Coal Race instead of Coal XT) There's one for sale in Calgary I'm debating about buying! There's also an SG from Austria, F2 from Germany.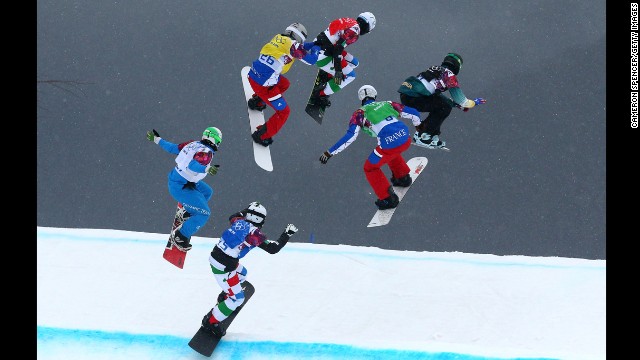 Then there's this chick on a "Green" snowboard. Looks like they're out of France?!?
Of the Burtons, I thought I saw a lot of Custom Xs...
Veteran Member
Join Date: Mar 2013
Location: Whitefish MT
Posts: 2,298
Mentioned: 0 Post(s)
Tagged: 0 Thread(s)
Quoted: 20 Post(s)
loved seeing the riding, and those kesslers flexing like noodles in the super slo-mo shots! masterclass in carving, the P-GS, that was rad