Senior Member
Join Date: Aug 2011
Location: Ontario, Canada
Posts: 137
Mentioned: 0 Post(s)
Tagged: 0 Thread(s)
Quoted: 0 Post(s)
Backyard ramp video- how it turned out
---
Hey guys, over the summer I have been getting advice from you on how to build a ramp and rails for my backyard, well Saturday i got a chance to try it out.
I can make it 5' or 7' tall, but I only tried the 5' option because there really wasn't a lot of snow and I was too tired to get more (I was bringing it in by bike).
This is a picture of the whole thing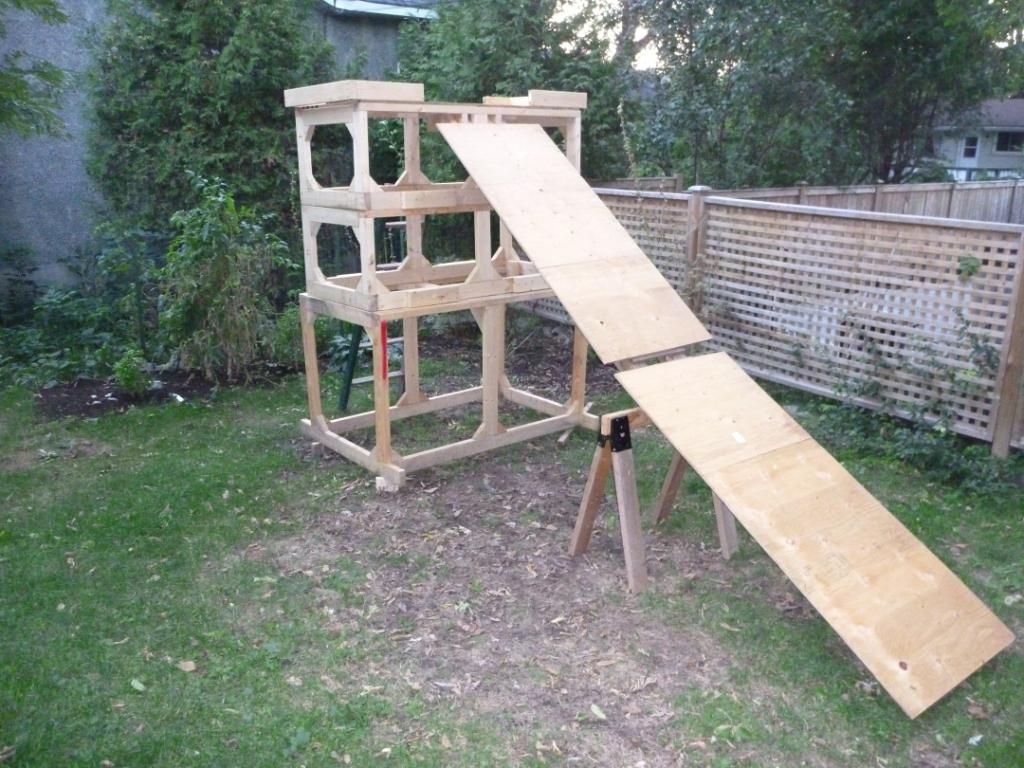 All in all it went great, and although I probably could have gotten a ramp for less money and less effort, it was really fun building it and I'll have lots more fun with it this winter.
Thanks for all the help on these threads
http://www.snowboardingforum.com/sno...rop-plans.html
http://www.snowboardingforum.com/sno...ding-rail.html
P.S. I know I'm not the best rider out there, I just have a lot of fun.
Senior Member
Join Date: Feb 2012
Posts: 126
Mentioned: 0 Post(s)
Tagged: 0 Thread(s)
Quoted: 0 Post(s)
Brought it in by bike? thats nuts lol. I have thought about building something like this, but seeing how we barely get any snow here i havent yet. Looks like fun, cant wait to get back on my board.