Guest
Posts: n/a
Mentioned: Post(s)
Tagged: Thread(s)
Quoted: Post(s)
n00b from Edmonton, Alberta, Canada
---
Hello all, names Sean from Edmonton, Alberta, Canada, this is gonna be my first season riding... I already picked up some gear. Pretty friggin excited to learn the ropes and progress as a new rider.
Gear so far:
Rome Slash 158 Board: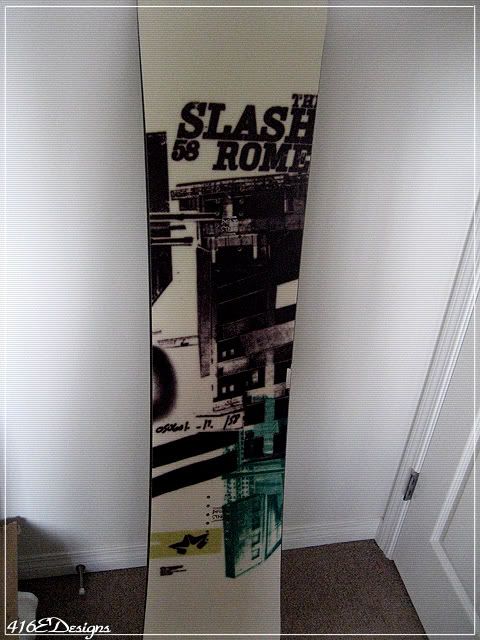 Burton Cartel Bindings:
Burton Andy Warhol Boots size 11.5: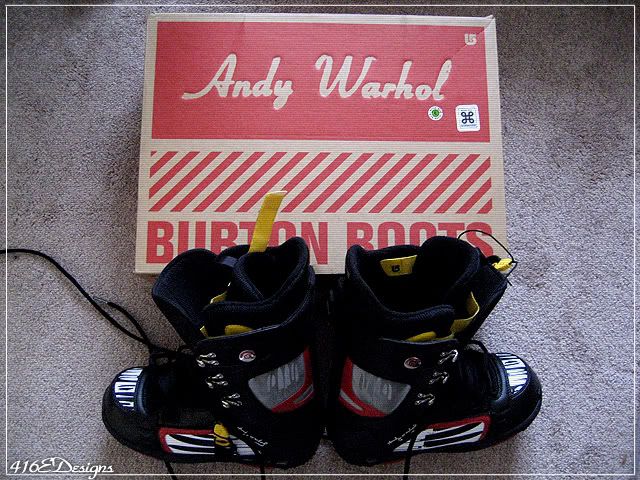 Gonna hit the local hills first then work my way west towards the mountains in Banff/Jasper.
Guest
Posts: n/a
Mentioned: Post(s)
Tagged: Thread(s)
Quoted: Post(s)
fjdshakjfhdskj
---
great gear imo. i love rome, my first board was a rome artifact super sick for jibbing and all sorts of park action i also am in love with burton bindings but nothing else from them but maybe boarding clothes, and i have yet to try burton boots but from what i hear they r great, i personally like dc boots... well good luck if u r ever somewhere in cali o would love to ride with u in bear or moutain high