Hey guys, trying to sell this board ASAP due to unexpected expenses!
PRICE: $200 (includes shipping fee!!!)
What i have to sell is a 2012 Burton Hero 155w:
Some minor scratches on the base, nothing deep; really looks like it's been ridden only a few times. The top sheet has binding markings and a few scuffs but overall it looks phenomenal. The edges + inserts and sidewalls are all in great condition as well. This board is in overall great shape!
The Bindings have a few scuffs, the base pad of the binding is a bit dirty, and 2 minor holes in the ankle strap just from wear/use.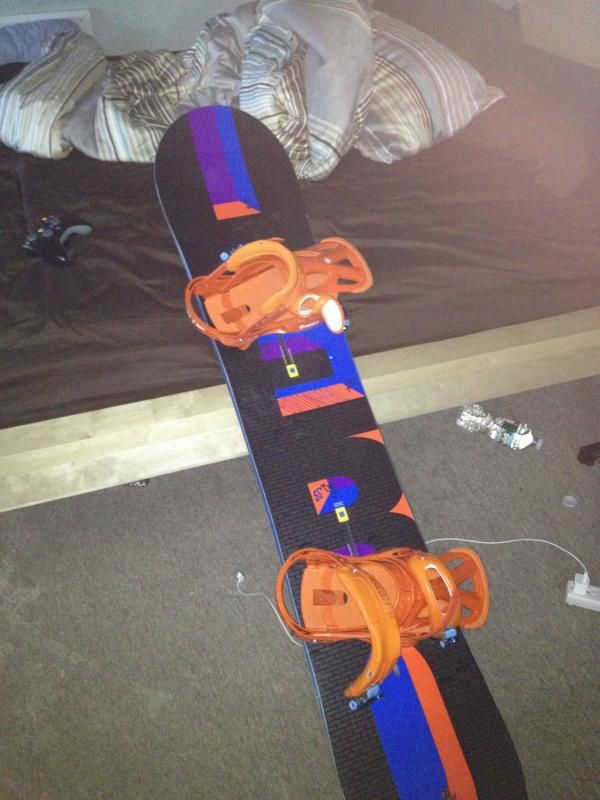 Rules: I do not ship first, i know i just created an account on here but here is a link to my post on a different forum with my reputable account (you can see my feedback)
Link:
Burton Hero 156W w/ Burton Cartels