Howdy folks,
Stoked to be a sponsor for Snowboardingforum.com and to get a chance to show you all the Bomb Bag we have been developing!
First off some quick background info. My name is Vaughn and I have been snowboarding for 18 some years now. I am a PSIA-AASI certified snowboard instructor up at Silver Mountain. My company Ballistic Boardwear is a snowboarding startup based out of the Pacific Northwest.
This will be our first season with something to actually sell after a few years of getting everything designed, developed, and all the other crap that goes along with starting a LLC and getting a patent.
Gonna save you guys the trouble of a few thousand words and just show you the goods.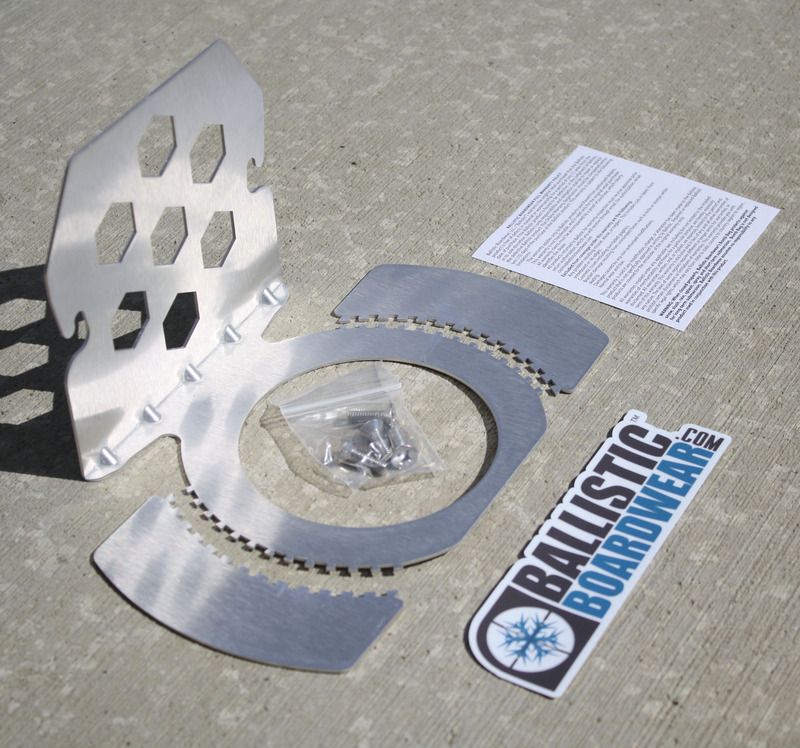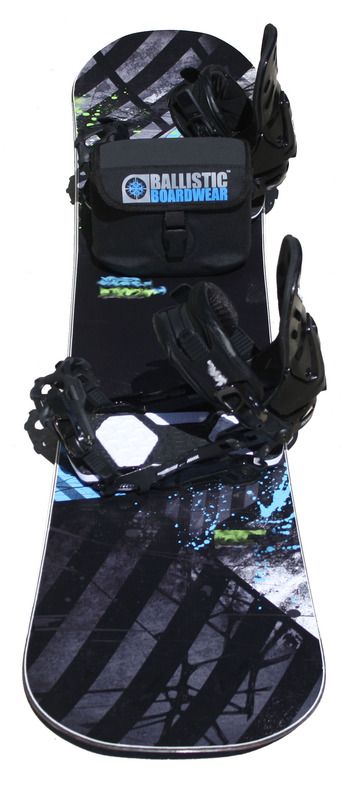 So, to address the elephant in the room
. Yes, this has been done before in the form of the Highback Bag from Bakota and
Neff Highback Backpack - Binding Accessories | Backcountry.com
, the Hybrid Bindingpack, and a few other products.
What sets our product apart is how it mounts, its size, and the fact that it is
100% waterproof
. No other product to date has given us 100% waterproof storage on our boards.
Our goal when developing this was to give snowboarders a safe, dry spot to put anything they might break in a fall, or that might injure them in a fall. Keys, snowboard tool, flask, smokes, glass pipe, herbal supplements, phone, etc.
The Bomb Bag mounts to a lightweight Laser cut aluminum bracket that mounts under your binding(the binding itself is what keeps it in place, it does not attach directly to your board/binding in any way.) The Bag and Bracket
weighs less than a pound
and mounted behind your lead foot you can't even tell it is there.
We designed the bag to be small enough to work on any teen/adult board, but still big enough to be useful. It's made from super thick 500D Urethane Coated Nylon w/ radio welded seams to keep it air tight. It has foam padding sealed into the base to keep your stuff safe from board chatter. And uses a 2 buckle design making it super easy to use with gloves (even mittens) At 8.5" x 4.5" x 6.5" you can fit quite a bit of stuff in there. Personally I keep my wallet, keys, extra glove liners, gopro mounted on 3-way stick and a flask with room to spare.
Finally it is 100% waterproof. We utilize the 3 fold design used in whitewater kayaking bags. We took it to a water park for a day and did our best to get water in the bag and throughout it all it stayed dry.
At $49.88
it is half the price of a lift ticket at most resorts these days and provides a nice quality of life improvement by getting stuff out of your pockets where you might break your it or it might break you.
The Bomb Bag will NOT work with the Burton EST system. We hope to have a model compatible with EST for next season.
Sorry for the wall of text!:blahblah:
If you have any questions please let me know and I will be happy to address them.
Our website is
BallisticBoardwear.com
If the bag just isn't your thing but you still want to support a fellow snowboarder, give us a like on facebook to help spread the word!
https://www.facebook.com/ballisticboardwear
Thanks!
Vaughn