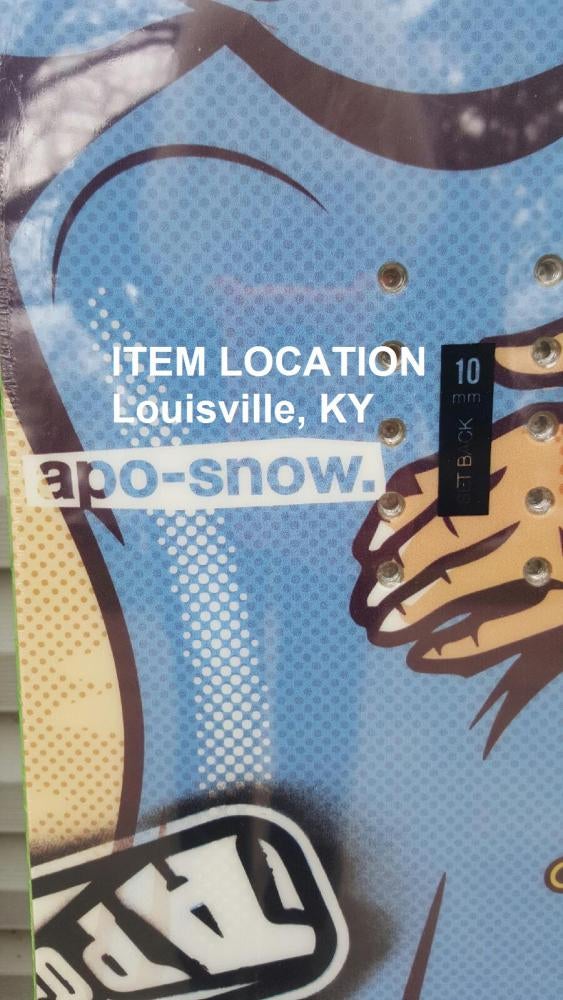 14
FS: 157cm Monster Sage Kotsenburg APO Snowboard lot. Union bindings, backpack, & case

This is my first time selling here so if I'm doing something wrong, let me know.

I'd prefer to sell everything as a lot. I'm hoping to sell it all so that I can get some Seba inline freestyle skates.

Total approximate retail value: $825.
I'm asking $400 shipped. c:

You would be getting 1 Monster Energy Sage Kotsenburg APO snowboard
1 rolling snowboard bag/case
1 Monster Energy backpack
1 pair of orange Union snowboard bindings in men's M/L

Snowboard has a
57cm mid strance
10mm set back

Item will ship from Louisville, Kentucky 40272
Items will be shipped in two large packages. A tracking number will be provided for both.
I will ship to the 48 contiguous states.
I require up to 3 handling days.

I will give potential buyers my number for communicating via text ( if you'd rather text ). I can send more pictures, if needed, but I think I took quite a lot already, lol.

If you don't want the items for personal use then resell them and maybe profit?

I accept payment via PayPal.