I just got a Never Summer Pandora and have questions about detuning the tip/tail. I have a double-cut Warding bastard file and gummy stone I borrowed from a friend.
1. Because they are rocker-camber, do Never Summer boards even require tip/tail detuning? Since the tip/tail are rockered up, won't they naturally catch less than regular camber?
2. Are there any tricks that will suffer from tip/tail detuning (waddling, penguin walk, tamedogs
Snowboard Trick Tip: Front Flip - YouTube
)?
3. How detuning is needed? Am I supposed to completely round-off the edge at the tip/tail, or just take the sharpness off a touch? Is there a difference in riding/performance?
4. How far down each edge am I supposed to detune? Are the red areas in the pic below correct, or am I supposed to leave the very tip/tail sharp (12 o'clock and 6 o'clock on the board)?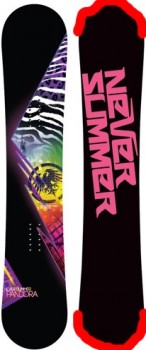 5. Will detuning tip/tail mess up the Vario sidecut?
6. Are a bastard file first and then gummy stone sufficient, or do I need a diamond stone in the middle?
Thanks! My first non-rental board, so I am a little nervous I will do permanent harm. :laugh: