Discussion Starter
•
#1
•
And now I'm stuck in Mammoth. All flights were canceled. It started friday. Drove up from LA. 4 feet of snow on the forecast but the entire drive the temps were in the 50s. This winter is seriously sucking and it's starting to make me mad. Finally the last 45 minute of the 5 hour drive looked like this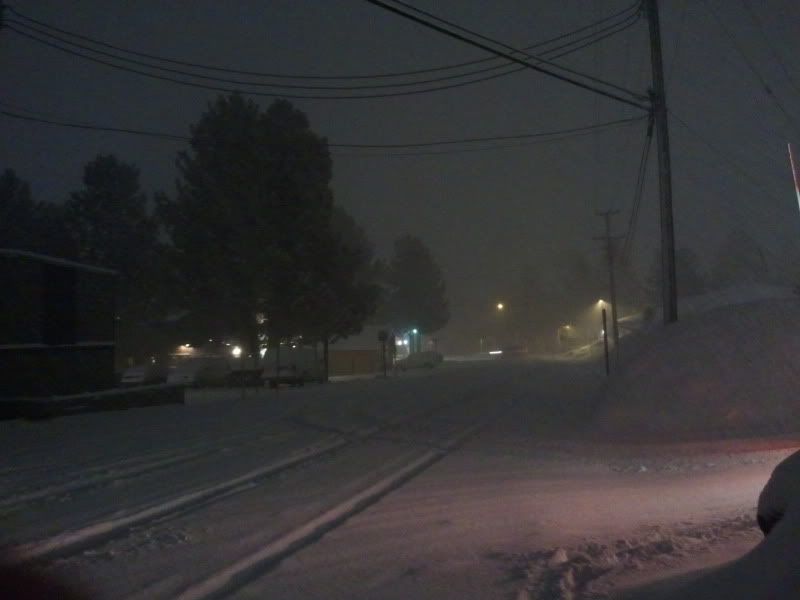 Saturday Morning-Me cheering YAY SNOW!!!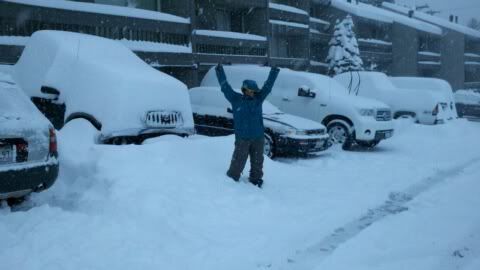 Got to the resort at 8am to get in line. Only the lower lifts were open and white out conditions all day. I kept getting stuck in the snow as the powder was deep and only shallow terrain was open. My board sucks in the powder so I tried to keep it to the chopped up stuff on the normally groomed areas. It was heartbreaking to have to stay away from deep stuff in the trees but digging myself out of waist deep snow was getting old. However catching air off cat tracks and landing on powder does not suck : )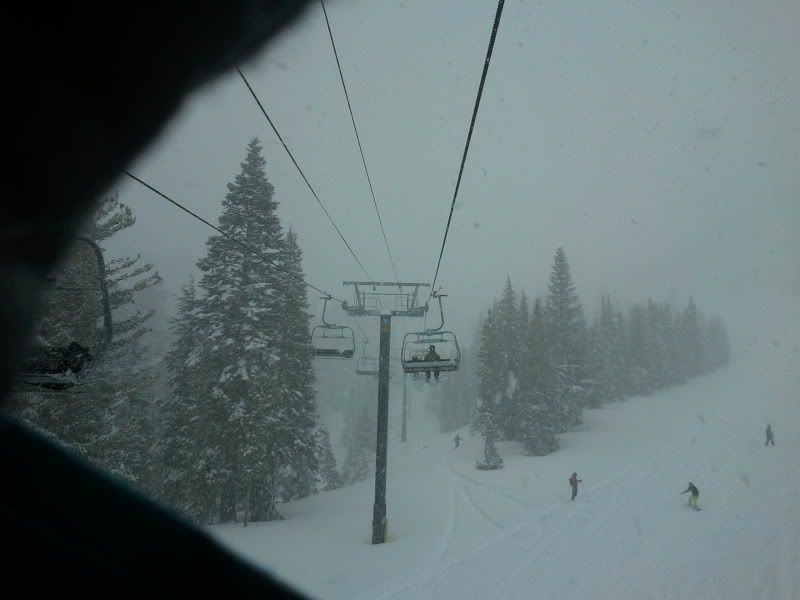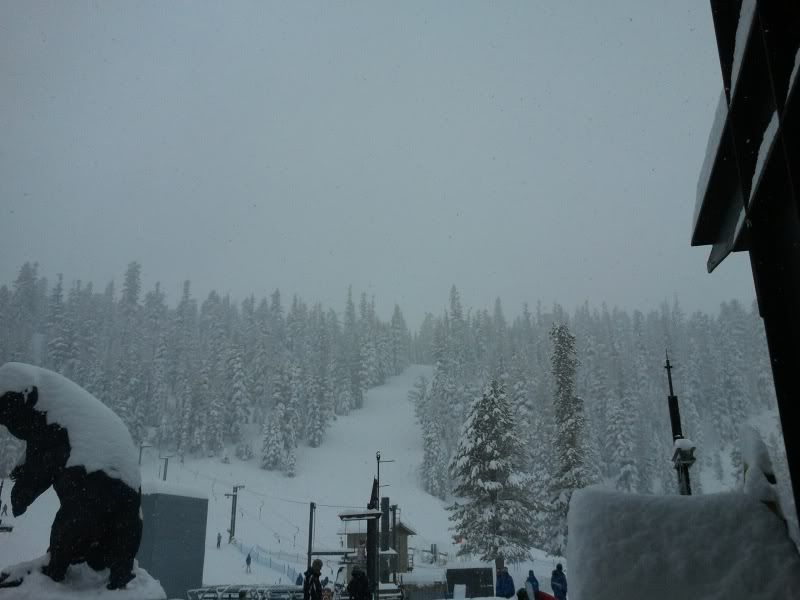 Sunday-Woke up to more fresh snow and clear skies. I knew Mammoth would be insane so I hopped a bus to June Mountain. June is a small local resort about 25 miles away. None of my friends wanted to wake up early enough to take the bus OR deal with driving in the snow. I didn't have a car of my own so I went solo. I also rented a sweet board for the day.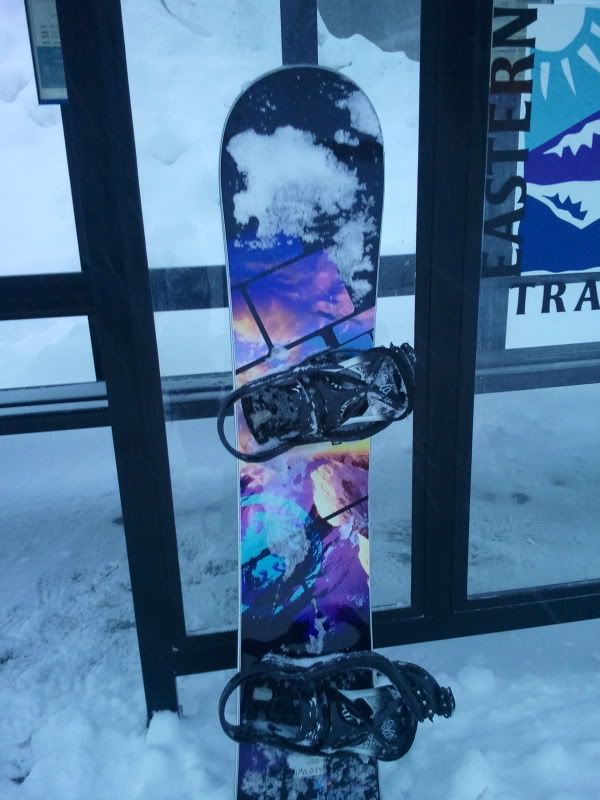 When you get to June you take a lift up to the chalet from the parking lot. Patrol had been bombing right under the lift. On the way up you could see all the debris.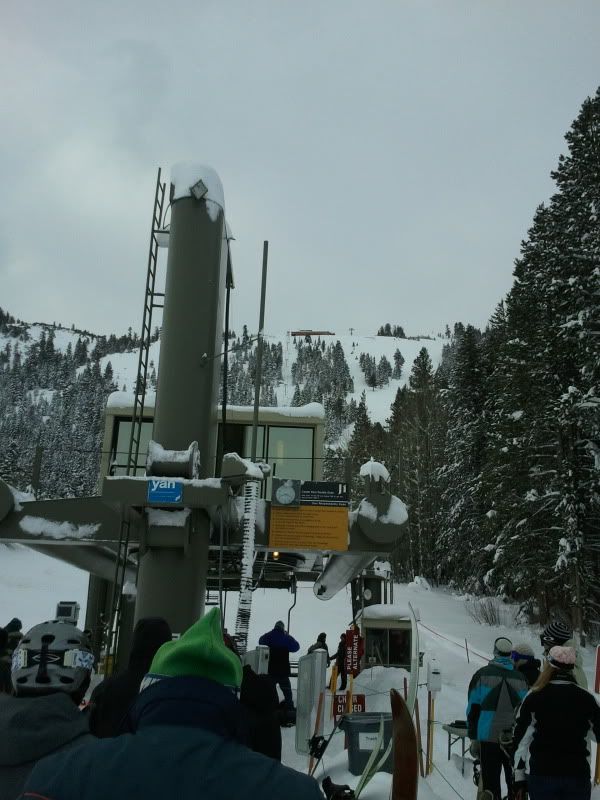 Once you get up to the chalet there is no more having your ticket scanned which is nice. It keeps the lines moving faster. As you can see it's quite crowded :laugh: Yes, this is a powder day at June. Sure it's small and the terrain is fairly mellow but on a weekend powder day I prefer the chill vibe at June to the scene/crowds/lines at Mammoth. There's two base lifts from the chalet.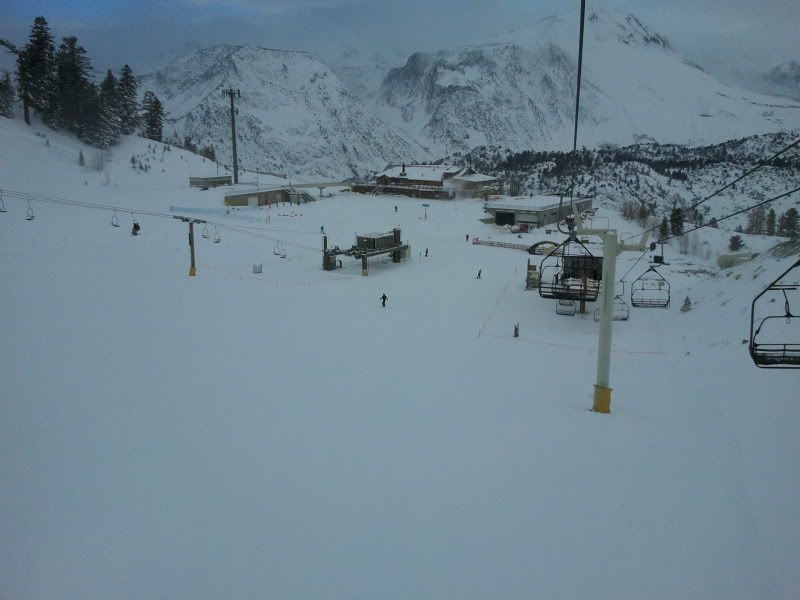 The top of the mountain was closed until about 930am. You could hear patrol bombing! I warmed up on some groomers as I was excited to try out the Lotus. I've never been on anything other than traditional camber boards. After a few warm up runs all lifts were open and it was time to head to the top. It was snowing lightly on and of all day so I snapped some pictures when the sun was out. I pretty much just spent all day in the trees.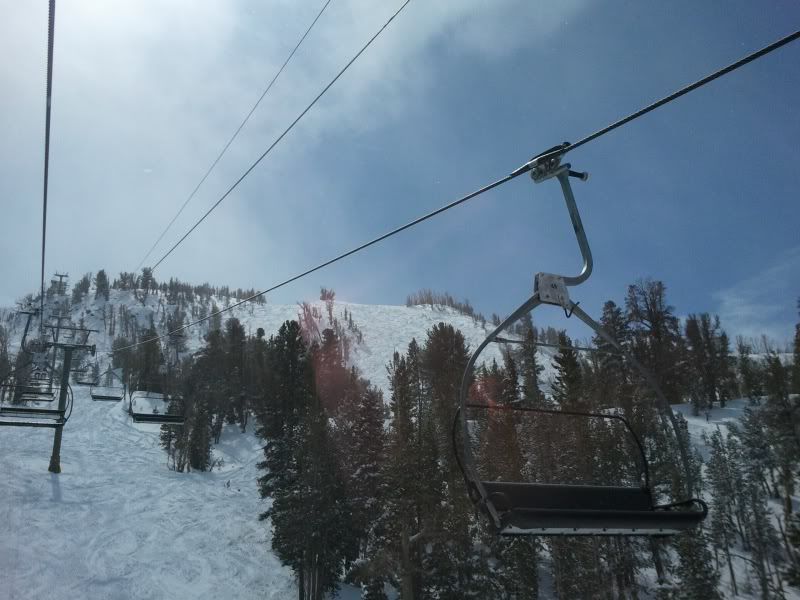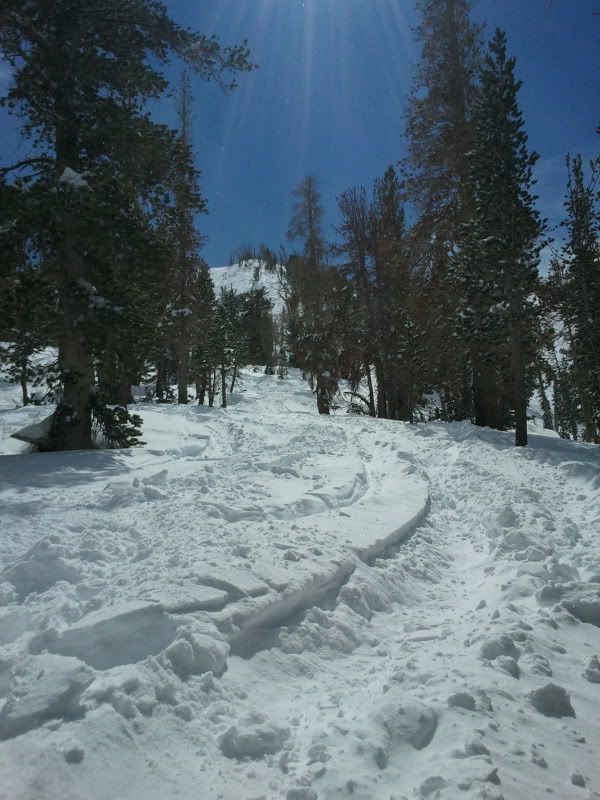 more pix in the next post. 10? really? wtf!