legally and not legally m/s is snow rated.
M+S is not snow rated in Canada. It may be snow rated in Washington though.
A M+S tire may also have the severe service symbol and I think from your previous post, the tires you are running have this symbol.
Transport Canada:
How can you tell a true winter tire? Just look for the severe service symbol.
The severe service winter tire designation looks like a peaked mountain with a snowflake in the middle. When you see a tire with the mountain snowflake pictograph on the sidewall, you know it meets specific snow traction performance requirements.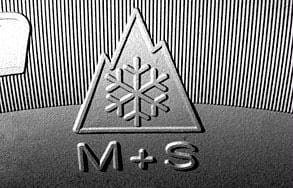 Winter Tire Safety Tips - Transport Canada