Discussion Starter
•
#1
•
June 15th 2013
Quandary Peak 14,265 ft
East Face
I wanted to get one more high peak done this season. The snow has been melting out and it looked like we needed to do another fourteener to get decent vertical. Zach and Jared, my partners from Torreys a couple of weeks ago wanted to get something done. After chatting with Zach over some beers at the Copper Kettle, we decided that going for the steeper lines seemed like more work than we needed. I got steep done on Grizzly Peak, so we decided the East Face of Quandary sounded ideal. Fairly quick hike for a fourteen thousand foot peak. You are climbing almost right out the car door. The East face proper is probably around 35 degrees at the steepest. Easy living.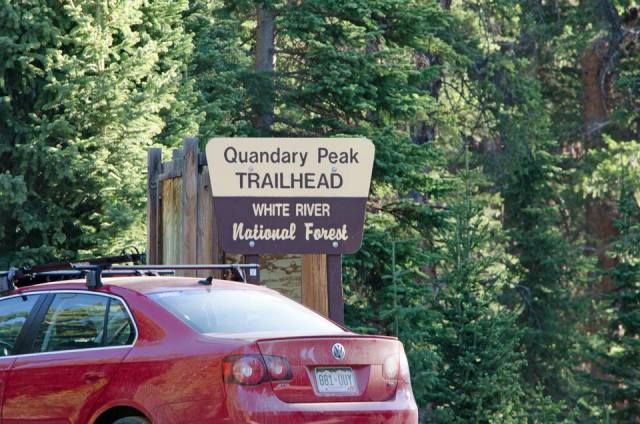 Cody was with me of course. Jared brought his Visla, Jessie along for the adventure.
We brought full splitboarding gear. Didn't think I'd need it and I was right. Today was a splitbooting adventure. For those of you not in the know. Splitbooting is when you take your splitboard with full splitting gear and never have to split the board to skin. That is splitbooting and that was our day.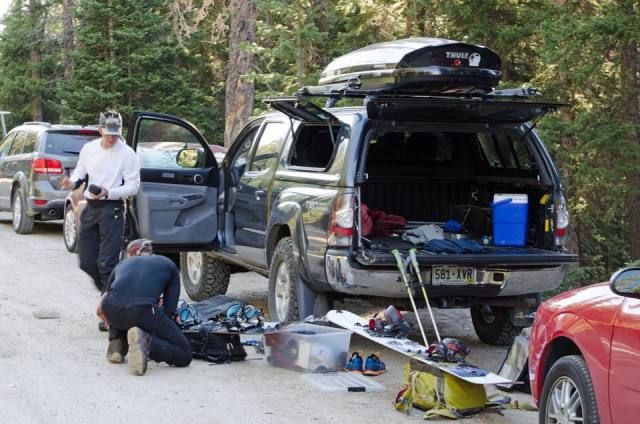 Off we went.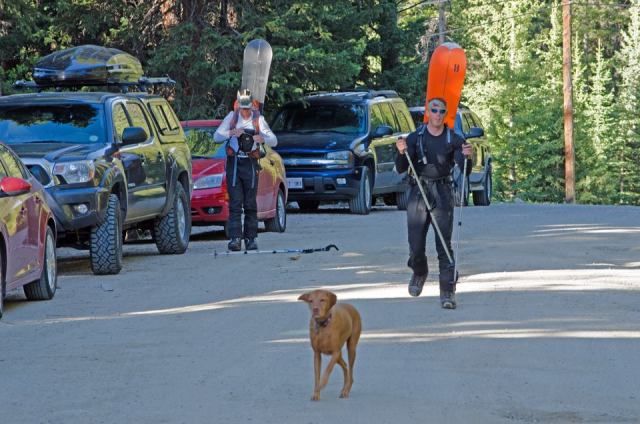 Quandary is a popular peak. Easy access, but there is a reason fourteeners are so popular in Colorado. They are something else.
Looking up the sub ridge to the false summit.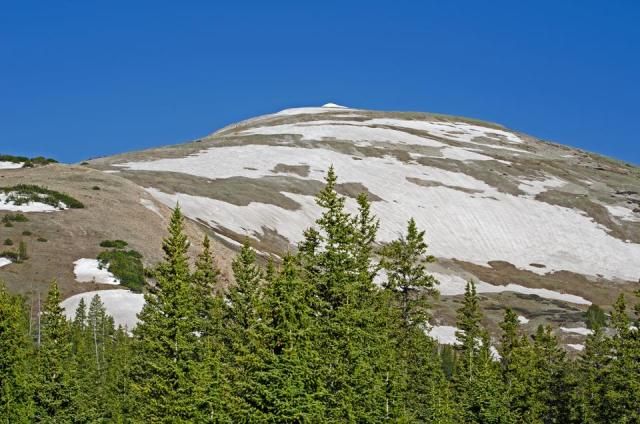 Shot of the surrounding range while on the first talus field.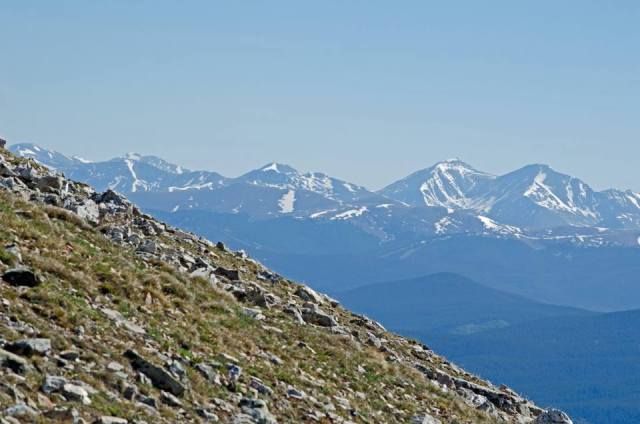 Zach making his way to the final summit climb from the false summit.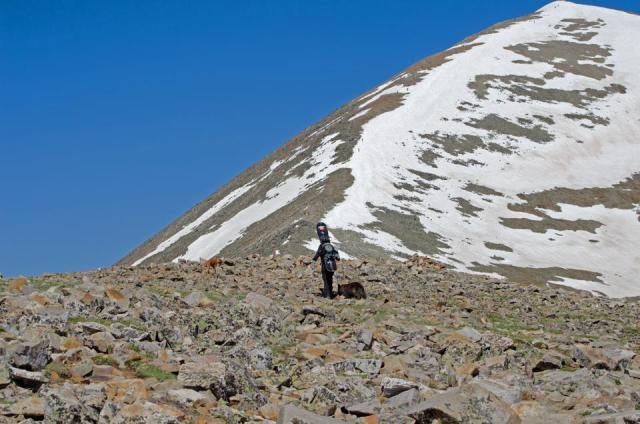 So this is a popular climb. We passed a few people on the way up. More passed us. Everyone was impressed that we were carrying so much gear. A few people were coming down from the summit. They had watched the sunrise. In other words, junk show at the summit.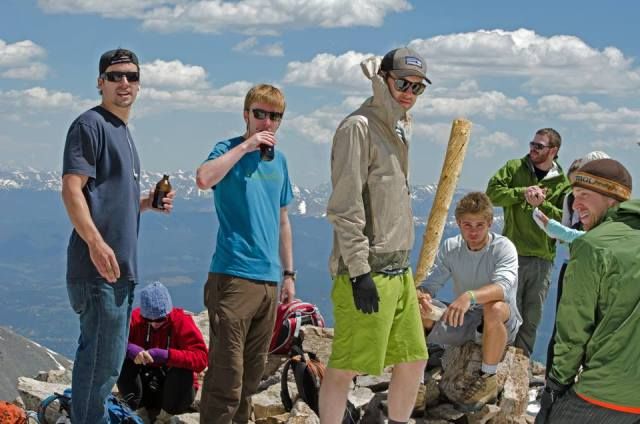 Still, good vibes by everyone up there. It was an excellent scene.
A couple more summit shots sans people.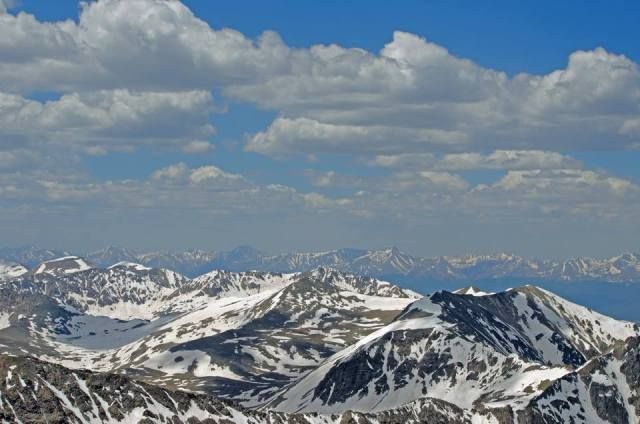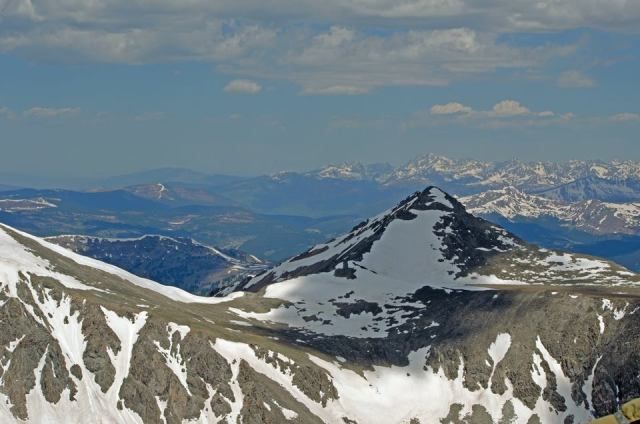 The nice thing about the East Face is you get to look at it the whole time during your ascent. It looked fantastic. We made the summit at 11:20am. After hanging around, taking the above photos, we got after it.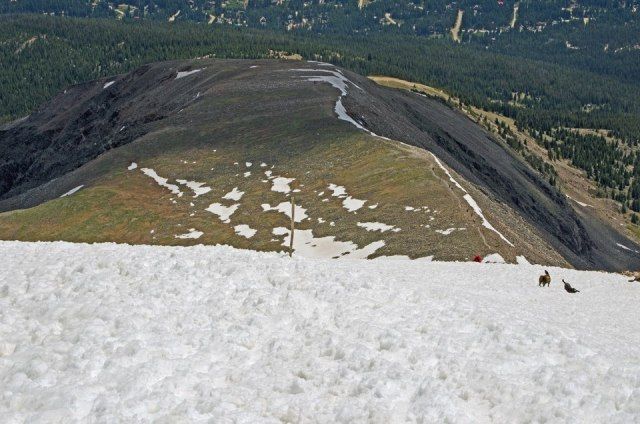 Cont...