About me
I mostly ride in Nagano although I make trips to various spots around Japan throughout the winter.
I am 6ft tall and weigh 175lbs (78kilos) in my birthday suit. I wear size 11 boots. I consider myself an advanced rider and this year I started doing some professional guide work, mostly just learning from and helping the experienced guide who I am working with.
I spend most of my time free riding in powder and trees and this is where I am most comfortable. I ride with a strong freestyle element and look to get little spins and grabs off natural hits. Since last year I have started getting into the park a little more.
This is where I ride the most, Nozawa Onsen in Nagano.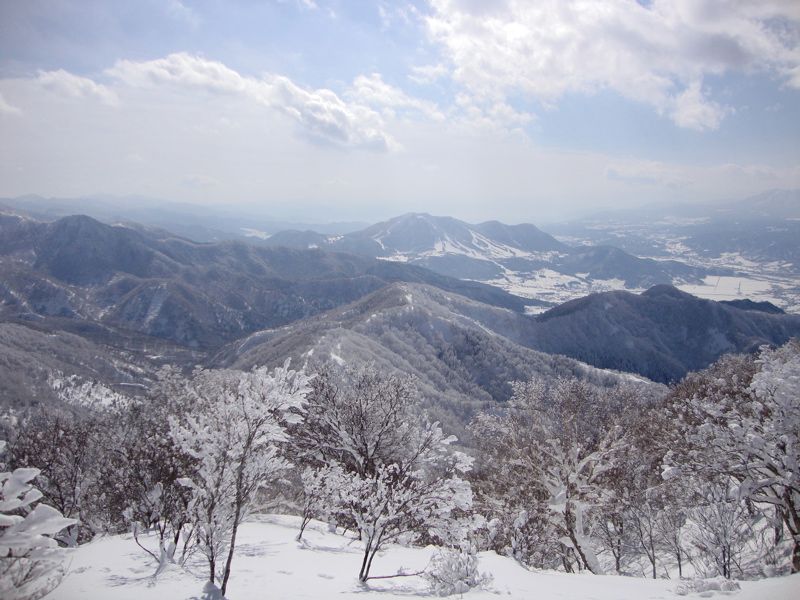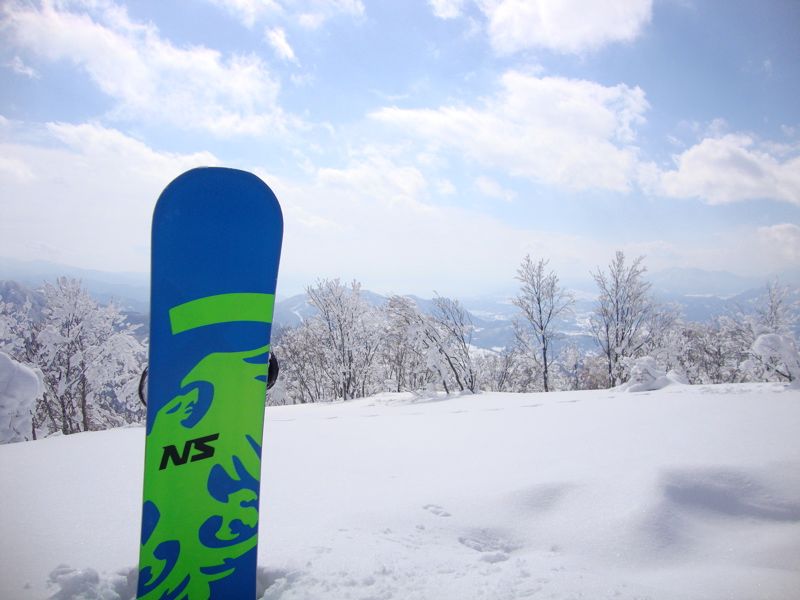 2014 Never Summer Proto HD
The Proto HD used in this review was given to me by Never Summer for product testing and improvement as well as for the review itself.
I rode the 157 with 2013 restricted cartel bindings. I rode the board on a number of trips and in pretty much all possible snow conditions.
To me this is the closest to a quiver of 1 board I have ridden. Park, pipe, carving, ground tricks, powder, steeps, tree runs, simply put this board does everything very well.
I have been riding the 2012 Proto CT since last year and stepping onto this I immediately noticed some differences.
1) More pop. The 2012 is poppy, but I was boosting higher and feeling the board snap up into the air more aggressively. Really satisfying and gives that little bit more time to tweak out the grab. You can get solid air time of little transitions and features around the mountain.
The only downside of this pop is that with a very bumpy icy surface the board tends to send you up in the air off the bumps and bounce you around a little. Still I only experienced this in extremely bad conditions with a very uneven surface (ice debris).
2) Smoother at speed on hard pack. Definitely less chatter in the tip and tail at speed and an all round smoother feel, that will be due to the HD or harmonic dampers which are a new tech that aims to lessen tip and tail chatter while keeping the lively feeling under foot. I like it and its not just a gimmick, there is a genuine difference when riding the 2014 Proto HD and the 2012 CT back to back.
3) Easier to press and ollie. This is the new profile at work. The new profile is hard to describe in words, when laid flat next to each other what I noticed is the 2014 has slightly less rocker so the tip and tail are closer to the ground and the camber section seems to end a touch earlier. This creates a more solid platform for ollies and presses.
Those are the main differences I noticed from the 2012 model. All in all I really liked the 2012 and the new board is quite familiar with some significant improvements.
As with all the Never Summer decks I have ridden the build quality and durability is excellent, it holds up extremely well to bumps with trees and rocks compared to the other boards I have ridden. Its a light board just like the 2012.
I rode some 4 kilometer long stretches of 50~60cm deep pow on this board. I would say the pow performance is just like the 2012, very very good for such an all round board. It floats better than the 2012 at low speeds thanks to the new low profile tips which don't push against the snow as much and tend to glide over the snow better. Of course this board requires more work than a more pow specific deck, but its nice to be able to throw a 180 and stay afloat switch. For me the board has good enough float that I wouldn't bother with a pow specific deck unless there is more than 30cm of fresh. I used to ride everything on posi camber and compared to that this board floats with ease.
In one area I had to do a long traverse below which is a nasty drop onto rocks. Absolutely solid grip and I felt planted and locked in to the surface. The grip on ice is right there when you need it but its not intrusive when you don't.
In the park board slides on tables were dialed from the start, 180's and 3's were easy and smooth to throw and land. This board loves to spin and I find I can throw 3's all over the mountain off little hips into the powder at the edge of the pistes.
The pop that I already mentioned is key here. I landed my biggest most stylish tweaked out mutes, stales and methods ever. I really think this is a stand out feature and it felt like the board was popping up into that tucked position where I can choose my grab at ease and have plenty of time to get set up to land.
Carving is smooth and predictable regular or switch, long or short carves. The camber zone locks in when up on edge and with good technique you can carve very aggressively. For the jack of all trades that the Proto HD is it does superbly in this department. It is smoother than the 2012 which is noticeable when the surface is a bit chopped up. As I mentioned earlier it does bounce up when there is uneven ice or debris.
As with the 2012 you get lots of feedback from the snow, the 2014 is a touch more damp in my opinion, but I prefer that since I take it through some quite serious terrain. I wouldn't like to see it get any damper though.
I would say that if you ride somewhere where conditions are regularly icy and bumpy get a damper board than this, especially if you want to ride at speed in those conditions. In general it handles speed very well, better than the 2012 Proto CT, but if you live to ride at over 50mph and carve up the piste there are much better tools for the job.
What I would change about this board
More camber please. I like the amount of rocker, just right IMO, but more camber in the two camber zones would provide still more pop and energy in a carve.
If there is a way to make the boards hold their prime snap for longer I would like to see it implemented here. I didn't feel this was worse than the other 10 brands or so I have ridden in terms of loosing snap, still longer lasting snap has to be a bonus for any rider. Premium boards like this represent a serious bundle of cash for most riders and should be made to last as long as possible, R and D to prolong longevity further would be most welcome.
Conclusion
All round this is a super versatile deck. The new extended transition profile is an improvement on traditional R/C in my opinion. Its more stable when carving on hard pack and gives you a better platform for ollies and presses. The new profile also gives better float because the low profile tips don't push against the snow as much, they glide over it. The Proto HD is super playful and fun, but with the right technique very capable of shredding technical terrain. This is the board I would choose to ride in most conditions. If there has been a big dump I will be on a powder deck, but it would have to be 30cm or more to tempt me off this board.
I personally prefer not to change out boards in the middle of a day, I like to shred some steep and deep tree runs and maybe do some top to bottom carving runs as well as some passes through the park. I don't like to ride a deck thats too specialized because it limits what I can do that day. With this board I can do everything and do it very well.