NEW STUFF! Switchback, Union, K2 +more!
I have a bunch of snowboarding gear I need to get rid of. Everything is in great condition and almost brand new! Everything is best offer! Prices include shipping.
Burton Nug 146. Very fun board I just don't use it as much as i should. $275 $260
SOLD!
.
K2 Parkstar 152. Only used it about 6 times so its still almost brand new. $300 $275 $250
$225
.
K2 Nationals size Large (8-11) Used these on the Parkstar, very little use with no signs of wear at all. $150. $130 $115
$100
.
K2 Fling 138. In very good condition with plenty of life left, still looks new! $225
K2 Charms Medium (6-10) Used on the Fling, still in great condition. $100.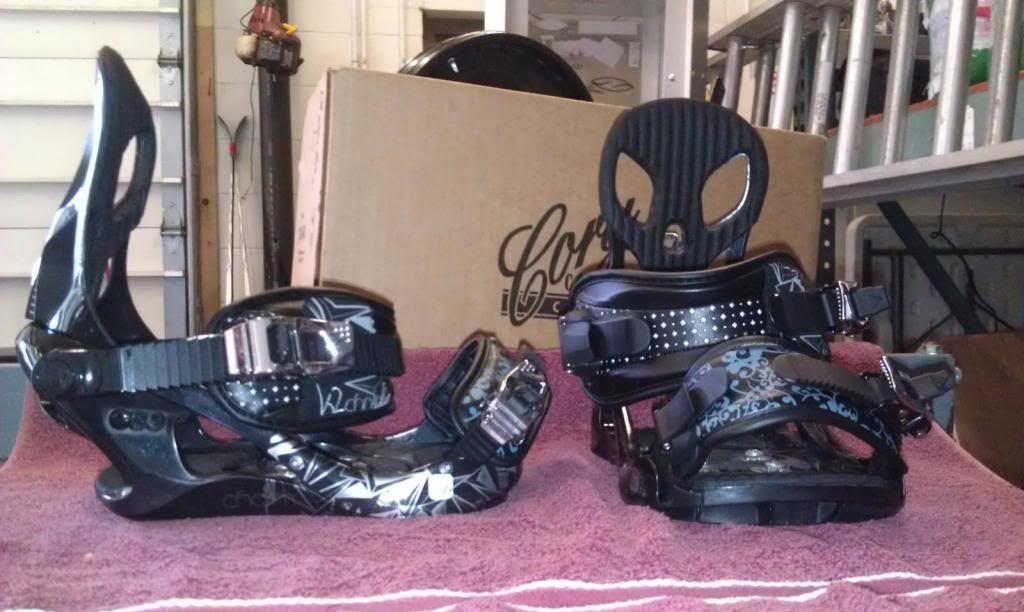 Union Canadiana L/XL (10-14) Used very lightly with no major scratches at all. $160 $150 $130
SOLD!
Switchback Eiki model Medium (8-11) Very cool bindings I only used them maybe 10 times. $150
$130
.
* * * *