The previous week I had gone up and rode a line off of Grizzly Peak on Loveland Pass. The Summit of Grizzly has a great view of the Northwest Couloir aka The Tuning Forks on Torreys. The Tuning Forks looked to be in great conditions. Snow to the top allowing a ride all the way in from the summit. Zach was game for a June 1st try. Temps were to be cool so we had a late start. 6am at the trail head. Nothing like waking up at 4am to go snowboarding.
Torreys Peak from the Grizzly Gulch road where we shuttled a car.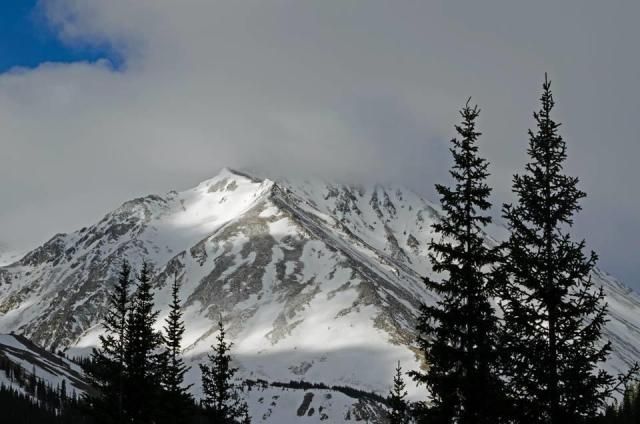 Zach down low on the trail. Grays in the background.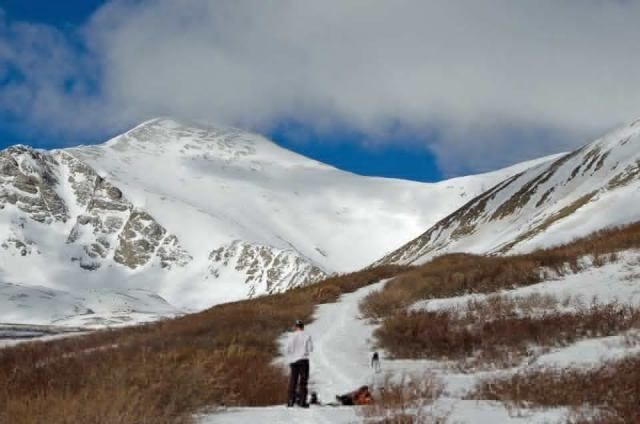 A lot of people had the same idea as us and we picked up a loaner, Jared, at the trail head. After gearing up and saying hello to several people we knew who were doing other objectives, up the summer trail we went.
A look at Grays (14,278') Peak trail from across the valley. Seems like a lot of people thought this was a great day to do a fourteener. Ants marching.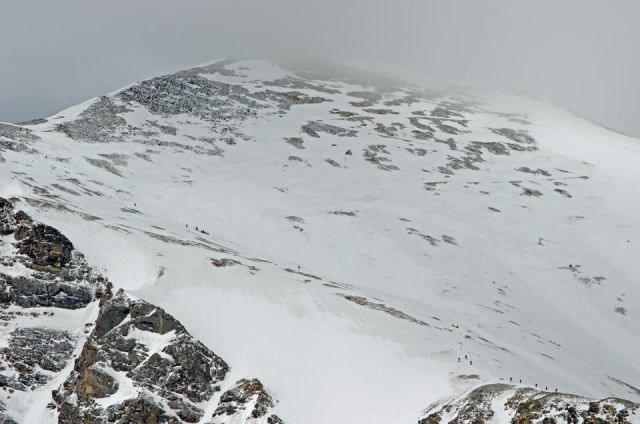 Dead Dog Couloir looked to be in amazing shape. Not the longest couloir on Torreys but I consider it the best one. I had never done the Tuning forks so it was time for something different this day.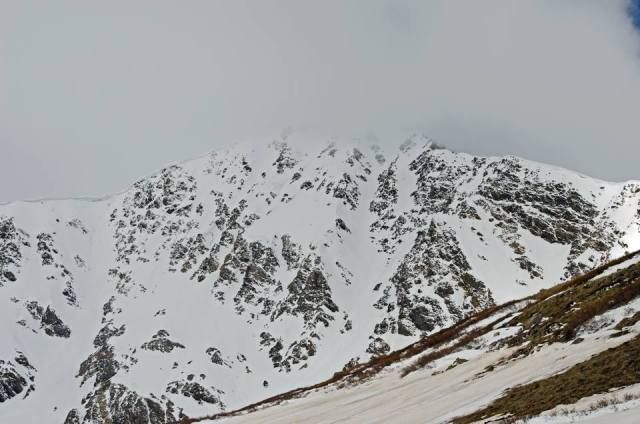 Looking up at Torreys from the saddle between Grays and Torreys. Quite a few people up there already.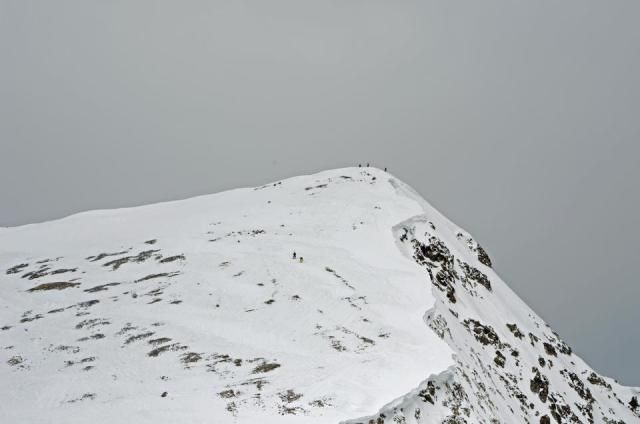 Some of my favorite things about peak season is getting to see the other worldly terrain you get to travel through. The cornice along the final climb to the summit was amazing. Just keep your distance.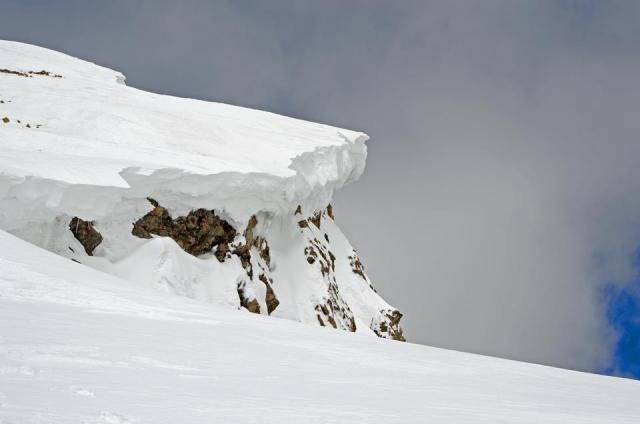 Jared suffering up the final couple hundred vertical to the summit. Once you get above 13k, it just gets harder and harder to grind out long stretches. I was cruising fine until we got just below the saddle. By the time I was doing the last 400 vertical to the summit, I was lucky to climb 40 feet without taking a break. Spending more time at this elevation makes it easier of course.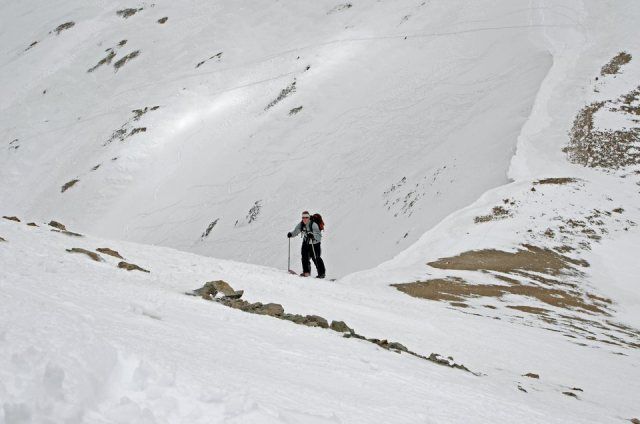 Never Summer Prospector on the Summit. Definitely having fun demoing this split.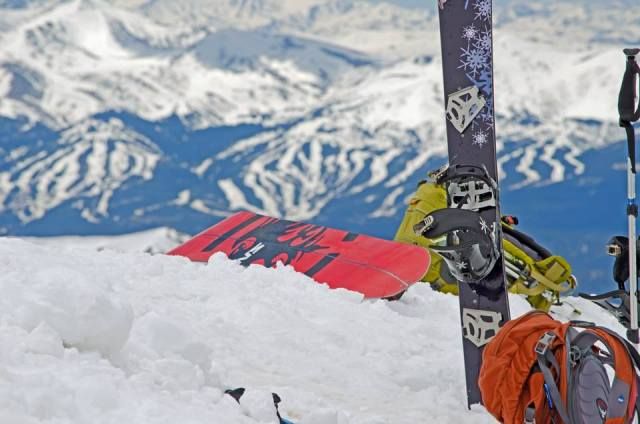 Looking down West at Grizzly Peak 13,427 that I had climbed and rode the week previous. It sure didn't seem that far below Torreys when I did it.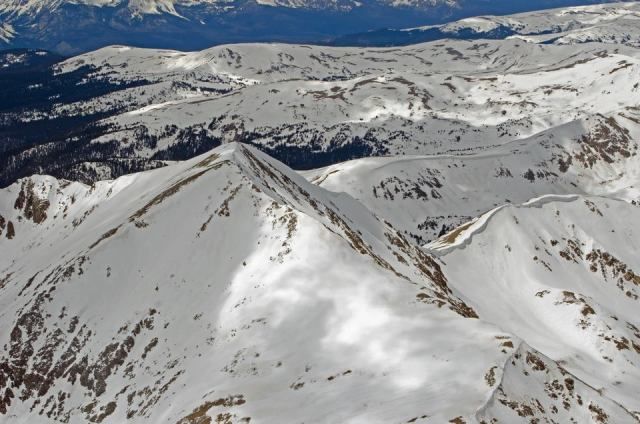 Looking to the east from the Summit.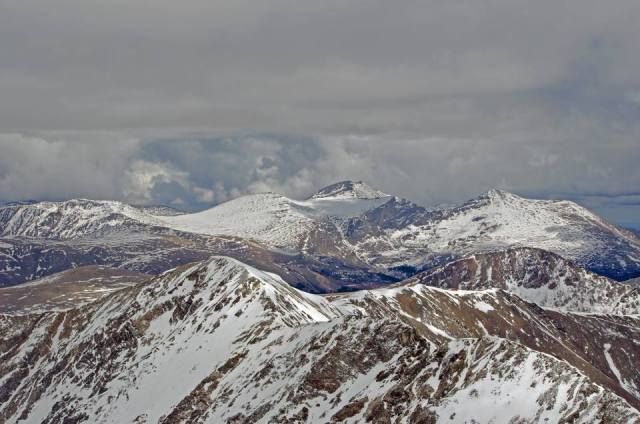 Cont..