At this point in our lives, my former PNW crew is spread out across North America: I'm still in Seattle, Sean in Toronto, Dave and Devo in Boston. Once a year we get together for a week of bro-ing down and getting our shred on. This year for our third annual Bro Trip, we decided on Colorado.
The whole idea of the trip revolved around a trip to Silverton. Along the way we added a few resort days near Summit County, and Killclimbz invited us for a tour of Berthoud Pass as well. Anyway, here's how it went down.
We started with two resort days, one at Vail and one at Breckenridge. We spent the day at Vail hiking/traversing out to some side country in the back bowls in search of fresh powder. This was my third day at Vail in the past few years, I've really come to enjoy it. Probably my favorite resort in Colorado.
The next day at Breck was an unexpected pow day. They reported 9" overnight, but there was easily 16"-18"+ at the top of Chair 6. Solid day of riding deep Colorado pow.
Now on the to meat & potatoes of this TR: splitboarding at Berthoud Pass. Killclimbz was nice enough to invite us out and show us around his playground. It was an awesome day, completely blue bird right after a series of storms. On to the pics......
Getting ready in the warming hut (left to right....me, Dave, Devo, & Gary).
Gary pointing out the goods on our first ascent.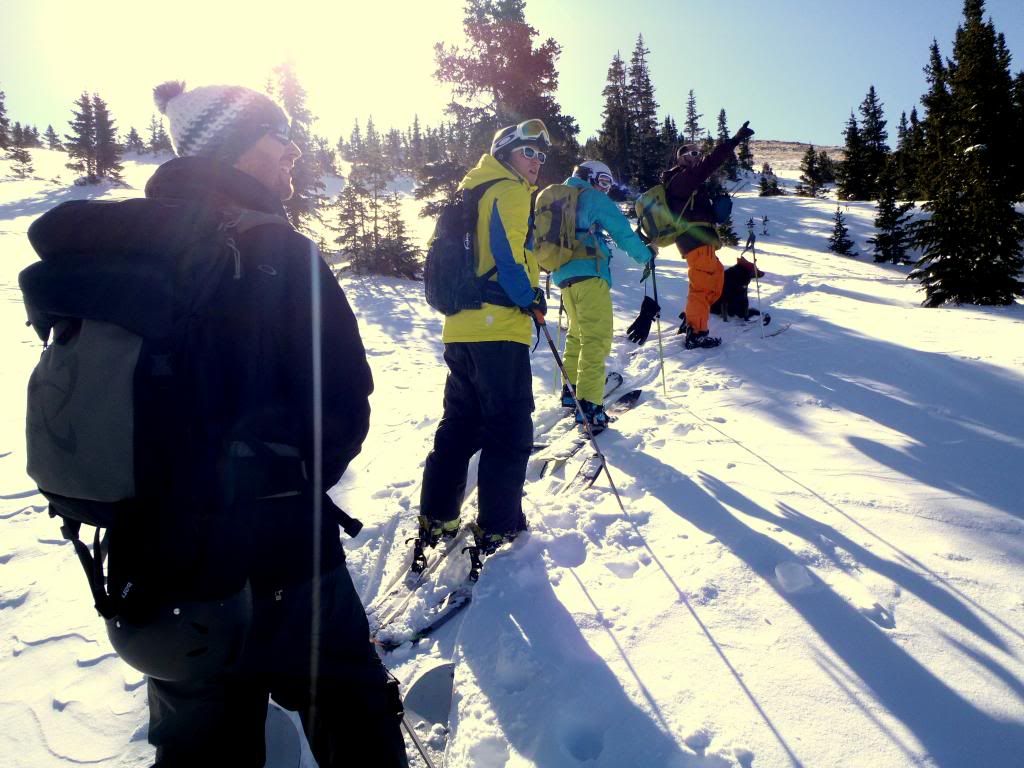 Still getting used to two planks.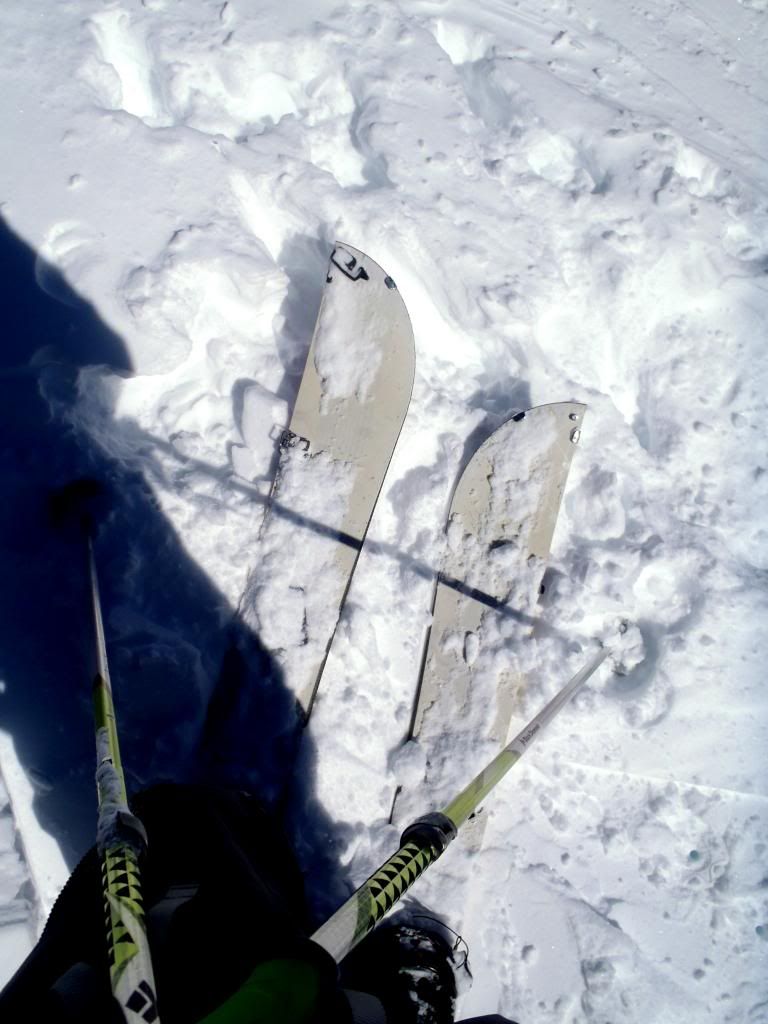 Apparently this is how you get rides back to the top.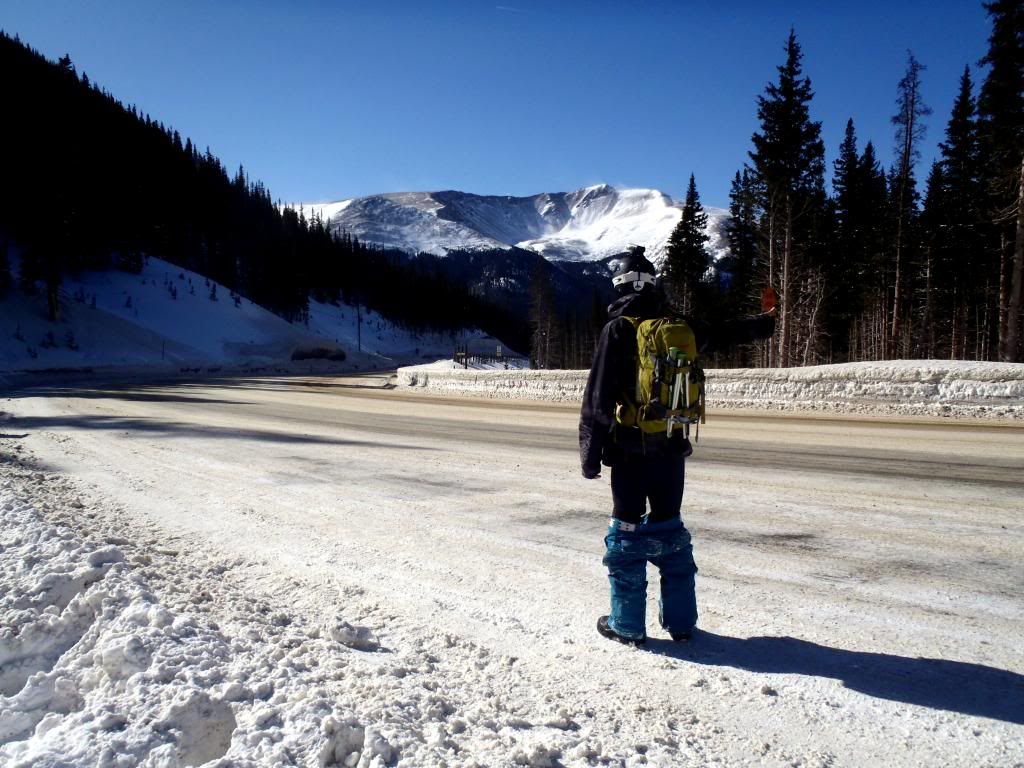 Most of the crew (me, Dave, & Devo).
Taking in the scenery on our second ascent.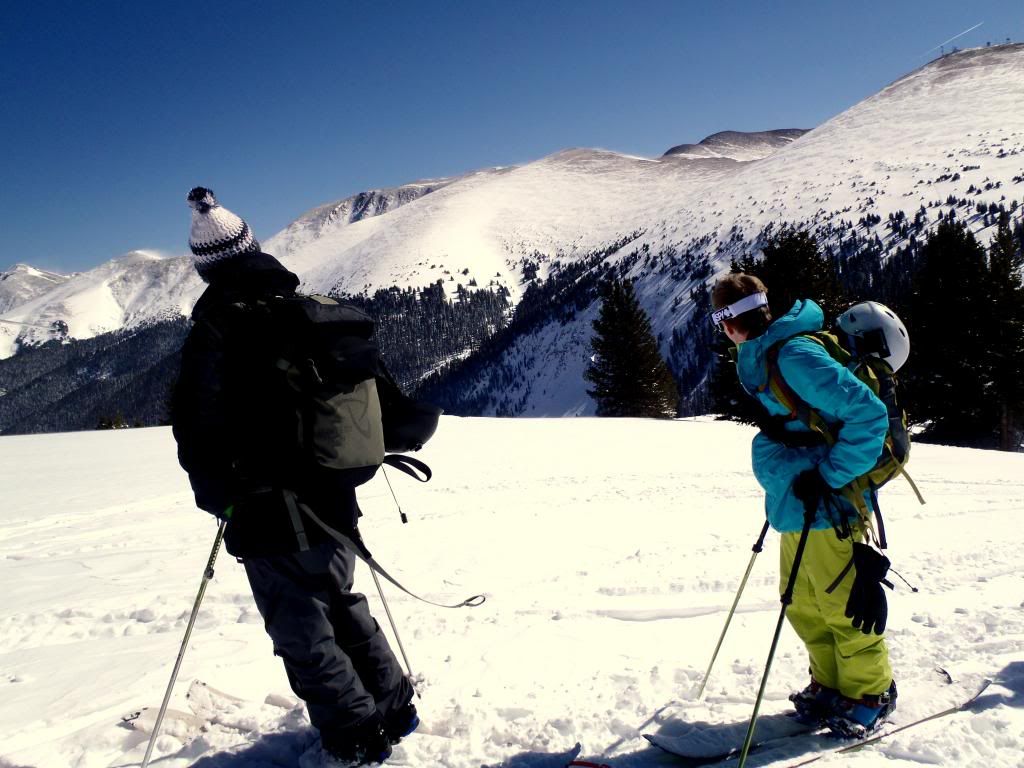 Could almost use this pic as an advertizement for Mystery Ranch.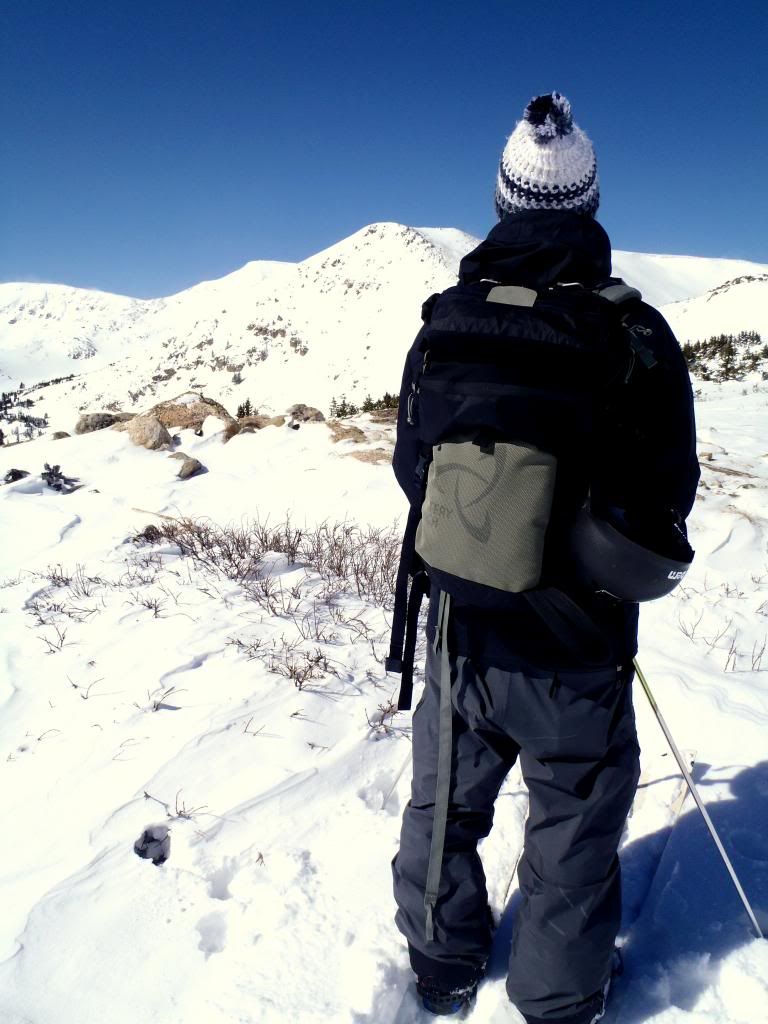 Obligatory "Wish You Were Here" pic.
Looking down the Diving Board, so many pow slashes to be had.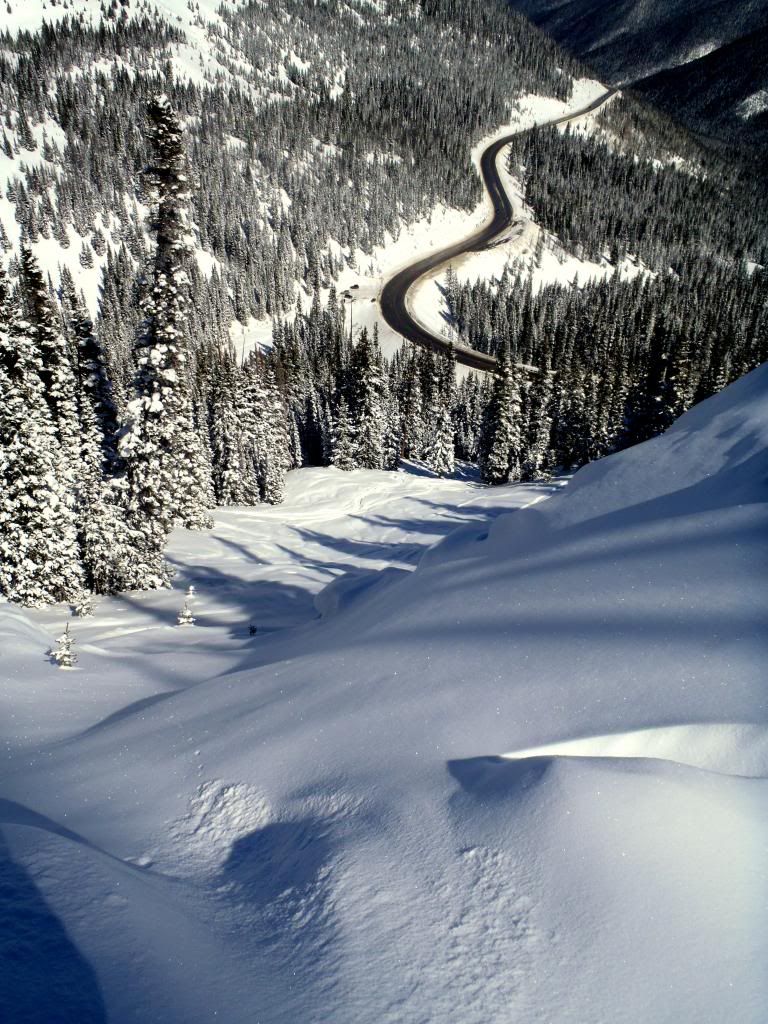 <continued on next post>