Ive only recently (yesterday) signed up to the forum, and just saw this thread about stolen boards, so thought I would add my story, and wonder if it turned up any results
In January 2011 i had my brand new (well, it had been used for 3 days) board nicked from outside a bar in Flaine, France. It was the first ever board I owned, and although not the most amazing spec, I was chuffed to bits when I got it. It wasn't kept out of eye sight, because I was still a bit precious about it, but the thief had obviously clocked me in my snowboard boots, and him being in trainers, picked it up and ran off with it. Seeing this happen I gave chase, but couldn't keep up, and he darted into an apartment block where locals obviously lived, and that was the last I ever saw of my board. The only photo I had taken of it was this one. But I had put some stickers on it, including a bit bright green Monster Decal on the nose.
Even if someone had bought it from the person who nicked it thinking it was a legit purchase, and has ridden it for 5 years, and completely knackered it out of all good use, if I could get it back it would be amazing.
Its a Santa Cruz Screaming Hand board with Santa Cruz bindings
(the one in the middle of the picture)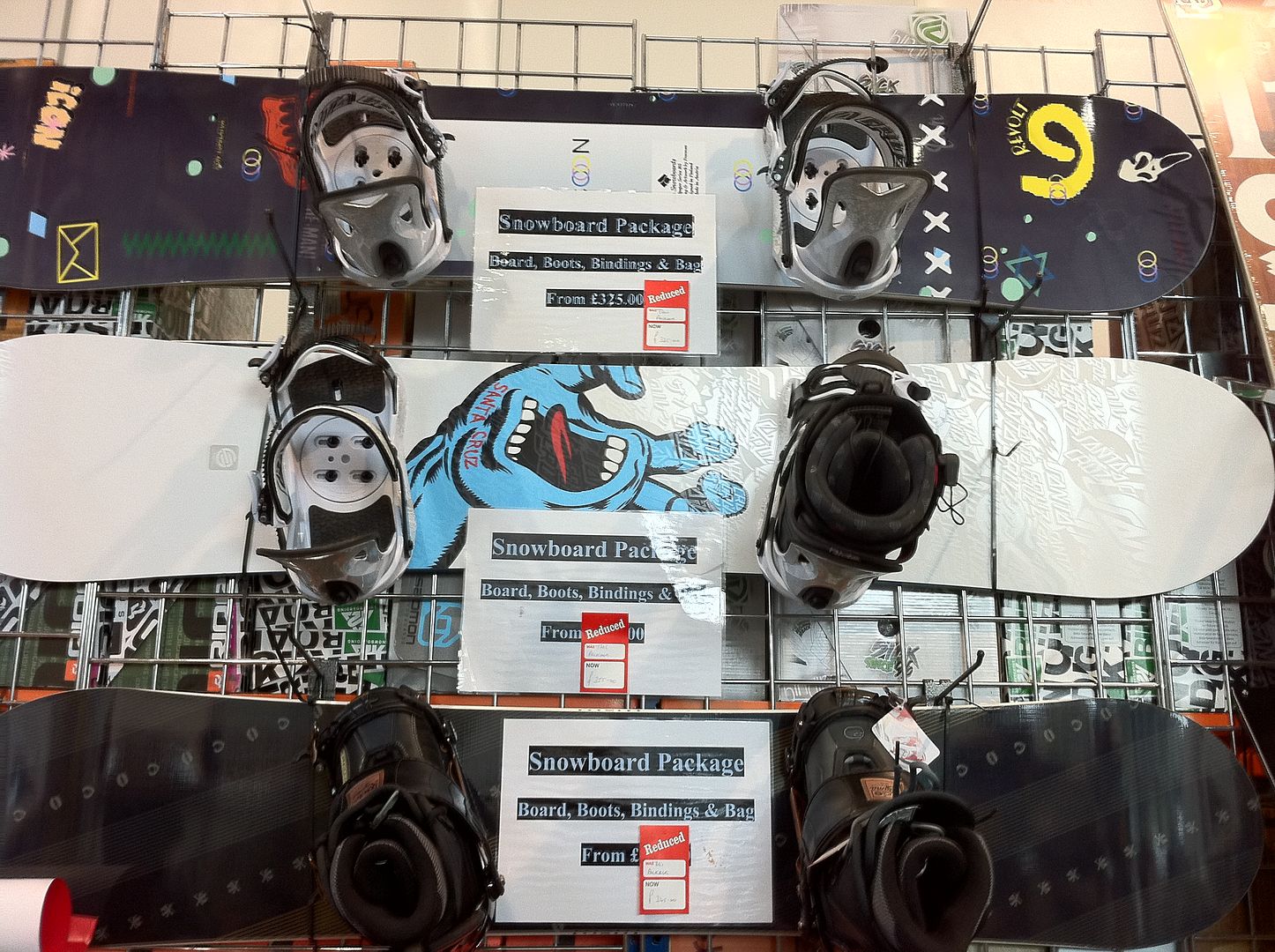 Edit: To add, if you have to make a claim in France at the police station, they wont do anything unless you have receipts for the stuff you had stolen. Mine were at home and I was able to get them scanned and emailed over to me, so thats something to think off before you have a clear out of old paperwork