I'm referring to the leather or rubber squares with the slots that are stitched onto the back of backpacks. I've been seeing them everywhere and now there starting to get annoying because they don't seem to serve any purpose. It seems to just be another brand-copy-brand thing (where one brand starts doing something and then it becomes a standard product feature among most brands to the point where nobody knows which one the feature came from.) :icon_scratch:
-Kind of like the thicker laces on snowboard boots (although this was years ago), which are now standard for all brands. I remember back when they used to be rope laces. But at least the thicker laces are actually a legitimate improvement, as they're easier to tie when I'm out in the cold and wet snow.) Unlike the squares, which don't do anything.
So does anyone know just what the heck these slotted squares are for? They're driving me nuts. :dizzy: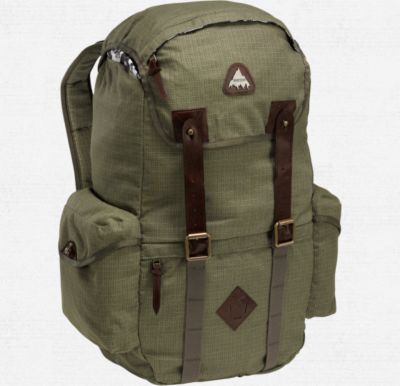 On this gym bag they've just put the square thing on for the heck of it without the slots...why?